Nintendo ditching monthly release schedule for NES and SNES games on Switch
But at least you can finally remove in-app button prompts.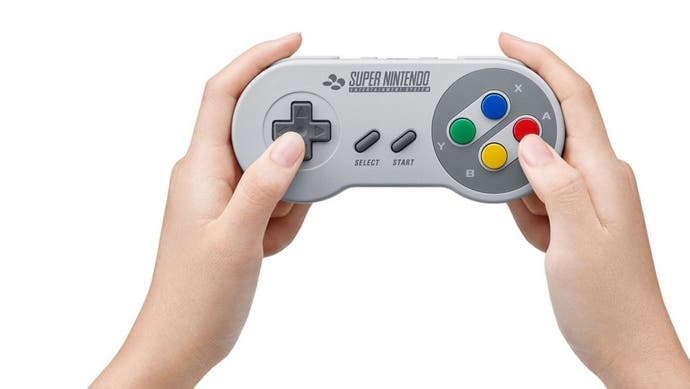 At long last, Nintendo's much-requested library of SNES games for Switch Online subscribers is here, but its arrival also brings with it news that the company is moving away from its current regular monthly delivery schedule of classic games.
When the NES library for Switch launched last September, it featured a total of 20 titles - the same number included with the newly arrived SNES library. Since then, an additional 28 NES games have been introduced, arriving in batches of 2-4 titles each month. Moving forward, however, SNES and NES games will be added to their respective apps on a more irregular basis.
News of the change was initially shared on Nintendo's Japanese website, and the company's western arm has since confirmed, via a statement to Vooks, that while more games are coming, "those releases will not adhere to a regular schedule".
That, of course, gives Nintendo freedom to deliver classic titles to Nintendo Online subscribers as and when it likes, but also introduces plenty of uncertainty around the future of its retro libraries - and the news will undoubtedly disappoint those hoping for a regular influx of SNES games now that the long-awaited service has finally launched.
More positively, Nintendo's newly arrived SNES games app for Switch fixes some long-standing issues seen in the NES version. It's taken a ludicrous amount of time to address, despite frequent requests from the community, but now, finally, it's possible to hide the ever-present button prompts that once lingered annoyingly at the the bottom of the screen during play.
Additionally, titles in the SNES library can be sorted in a variety of ways - whether that be down to personal taste, by title, release date, and more - which should make it easier to locate a required game and hop right in. The extra good news is that these features are also reflected in the original NES app for Switch as of its latest update.
Nintendo Online subscribers can download the SNES app for Switch via the eShop now.