Nintendo will tarnish lots of older games with the closure of Miiverse
This is the way the world ends.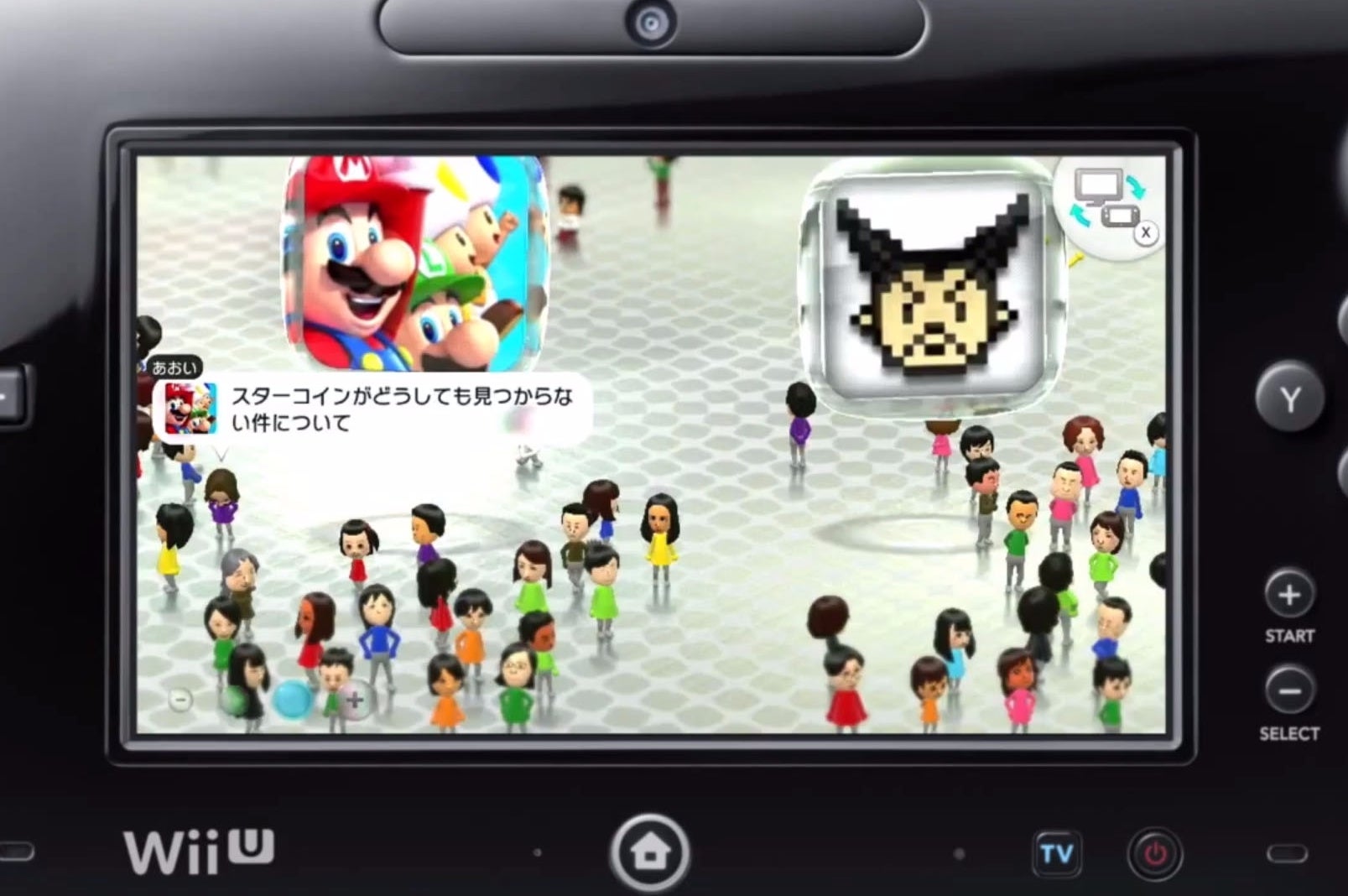 The Miiverse's days have finally been numbered. Nintendo's social messaging service will close on 8th November in Japan, with other regions set to follow suit. Perhaps more importantly, its closure takes with it a number of key features for Wii U games.
Nintendo's Miiverse launched alongside the Wii U in 2012, enabling message boards around particular games and, in some cases, allowing comments in-game. It was basically like the internet, but better and happier and sadder and more brilliant and probably just too good for this world. The best of Miiverse - and a fair amount of the worst - was lovingly compiled at BadMiiversePosts, which I recommend reading over a cup of tea as you mourn the imminent loss of the service. Here's a handful of choice cuts.
A detailed list of the changes coming - as picked up by Go Nintendo - reveals the death of the Miiverse will have a big impact on several games, seeing how it was an integral feature for the Wii U and, latterly, the 3DS. In Super Mario Maker, players will still be able to share levels but will no longer be able to comment on them; in Super Mario 3D World, the Miiverse posts that appear on the course selection screen will disappear; in Xenoblade Chronicles X, the Blade report feature will be cut completely; in Super Smash Bros, players will be unable to share stages or create tournaments; in Mario vs. Donkey Kong: Tipping Stars, players will no longer be able to get the full suite of stars, meaning they're locked out of some of the content available in the game's workshop.
It's a quite brutal end to a core service that retroactively robs a lot of the Wii U's games of their charm. The original Splatoon, for example, will no longer have its hub filled with Miiverse posts, taking a key form of expression away from the community. Does it matter now that the Memeverse lives on in Splatoon 2 on the Switch, with its ability for players to ink their own sketches? Perhaps not, but there's surely a less clumsy way to close the service that still preserves some of what it enabled.
One upside - users are able to download their own Miiverse posts by registering before the service closes.
Nintendo also said it has no plans for a similar service on the Switch.
Rest in peace, Miiverse. You always were too beautiful for this world.