Nintendo defends the Wii U price based on consumer demand
"The pricing's in a good spot and the proof is in the consumer response."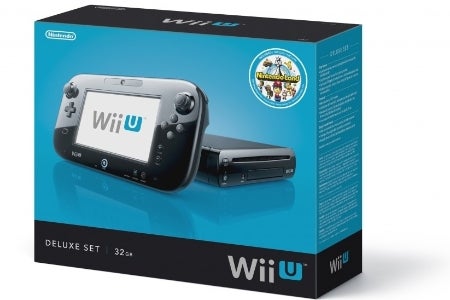 Nintendo of America believes the Wii U price is "in a good spot," due to the high demand for the $349 Deluxe Set.
Nintendo of America's executive vice president of sales and marketing, Scott Moffitt, told GamesIndustry International that the upcoming console sold out of pre-orders very fast, thus justifying the manufacturer's price point.
"All I can say is that the response has been phenomenal," said Moffitt, who noted that the higher priced deluxe set is selling out particularly quickly. "That seems to indicate that the pricing's in a good spot and the proof is in the consumer response."
Moffitt also explained that Nintendo will do a much better job replenishing supplies of Wii Us than it did with the Wii, which saw shortages for several months after release.
"On opening week we will have more systems on hand for the Wii U than we did for the launch of Wii," he stated. "Our replenishments will be more frequent this holiday time than during the Wii launch."
That being said, Moffitt explained that there may still be shortages, given the demand for the new system. "It's impossible to exactly predict demand, and so I can't say that we won't have some shortages out there and that people won't have to be a little patient."