Nintendo announces NES mini back in production
UPDATE: Back on sale next summer in the UK.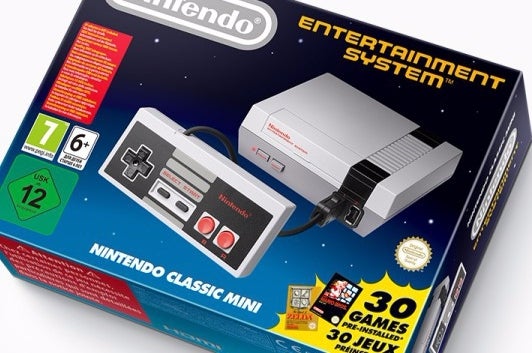 UPDATE 10.50am: Nintendo UK has now confirmed the NES mini will return to shops here next summer. Not only that, but an increase in production of SNES mini will see the microconsole on sale through Christmas and into 2018.
"We're happy to confirm that we'll continue to ship stock of the Nintendo Classic Mini: Super Nintendo Entertainment System to Europe in 2018," a Nintendo spokesperson told Eurogamer. "In addition, next summer we'll also bring the Nintendo Classic Mini: Nintendo Entertainment System back to Europe. More information will be shared in the future."
---
ORIGINAL STORY 10.10am: The much sought after NES mini is back in production, Nintendo has just announced.
Nintendo Japan made the announcement minutes ago. We're clarifying with Nintendo here in the UK whether more stock will reach these shores.
The announcement was made via Nintendo's Japanese Twitter account. According to our own translation, it reads:
"Nintendo has decided to restart production of the Famicom Mini in 2018. We will announce sale dates at a later time."
According to Business Wire, sales of the NES mini will also resume in North America, where it will return to sale next summer.
Nintendo will of course be selling the SNES mini too - and recently said not to buy the microconsole at an inflated price from eBay as it had increased its production to meet high demand.