Nintendo Account service launches first in Japan
RIP NNID.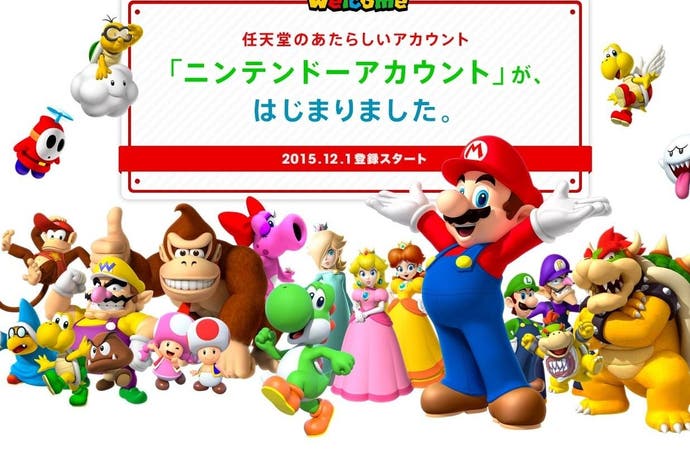 Nintendo has begun rolling out its new account service, catchily named Nintendo Account, beginning in Japan.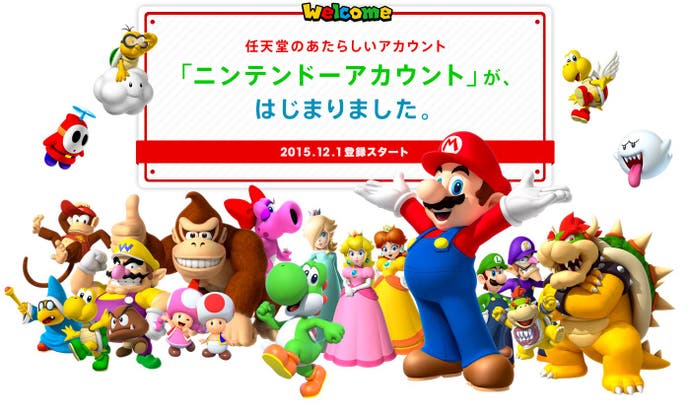 This all-in-one new membership scheme is designed to act as a single log-in for all Nintendo platforms, including future Nintendo apps for tablet and smartphone.
You'll also use Nintendo Account to log in to the company's upcoming NX console, due to be unveiled next year.
Anyone with an existing Nintendo Network ID registered with a Japanese Wii U or 3DS can sign up for a Nintendo Account now via the service's new website.
Doing so will import your Wii U purchase history and any 3DS purchases made since the introduction of NNID (thanks, Cheesemeister. There's also a page titled Discounts Just for You.
You can also sign up afresh if you don't have a NNID at all, and log in using your Facebook, Twitter or Google+ details - or simply just an email address.
NNIDs will still exist for the moment, and will likely remain the method used to identify users on Wii U and 3DS.
But Nintendo Account now encompasses NNIDs and any social platforms you wish to link, and will tie them all to Nintendo's digital services and marketplace.
There's no word yet on when Nintendo Account registration will begin for the rest of the world.
Japanese account holders currently get 100 Yen back for every 1000 Yen spent on the eShop within a 24 hour window - similar to the old Nintendo Network Premium promotion.