Nintendo 3DS black screen error revealed
Forces hard reboot.
Nintendo 3DS owners have reported an error on the console that forces a hard reboot.
GoNintendo claims no one game causes the error.
When the system crashes a black screen with white writing, below, appears (sourced from NeoGAF). It simply states "an error has occurred" and suggests contacting customer support if the problem persists.
Posters on various forums have found success following the on screen instructions and rebooting the system. Others have solved the issue by reformatting their SD cards.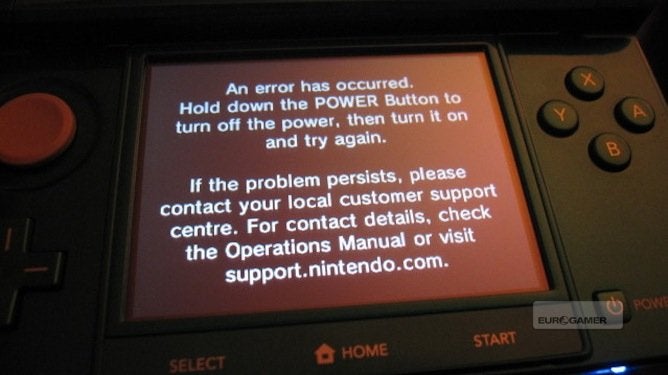 The 3DS went on sale in the UK last Friday. Nintendo hopes it'll enjoy the biggest hardware launch ever.
Have you encountered the Nintendo 3DS error screen? If so, how did you resolve it?