Eastside Hockey Manager returning... today!
Football Manager dev decides conditions are right.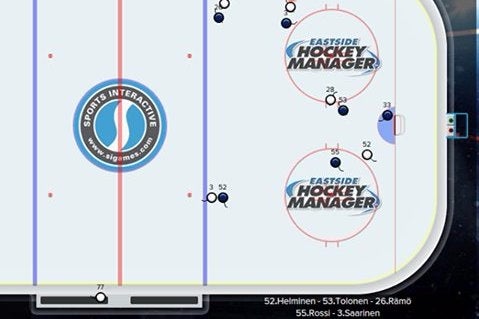 The Eastside Hockey Manager series was abandoned in early 2007 because it wasn't recouping development costs. It was popular, sure - with pirates.
But now, with a service like Steam, the time is right for a comeback. Football Manager developer Sports Interactive has announced that Eastside Hockey Manager will return. Today!
At 6pm GMT, Eastside Hockey Manager: Early Access will launch on Steam. No price has been confirmed, "But it will be cheaper than our games normally are," said studio director Miles Jacobson in an interview with The Blue Line. The game will also be cheaper while it's an Early Access release.
"Getting the game into its current state has been very much a hobby project for a few of us at the studio," read an anticipatory Q&A issued with the press release. "Up until now we've worked on EHM in what little spare time we have (Football Manager keeps us all very busy).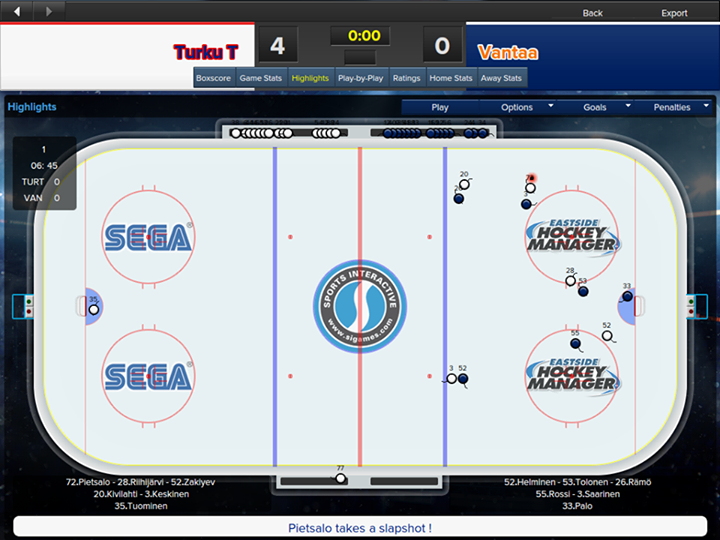 "Using Early Access will give us some budget to be able to put more resources into EHM, whilst not losing any from FM. We're doing it now because we've hired some of the people we need to cover the extra work."
The Q&A added: "We need to prove that there is enough demand to justify resurrecting the series fully. Whilst this version has 'fake' data, we want to show that there is a demand for a fully licensed version of the game. That won't come with this release but, if it's successful, it means we can go to the leagues around the world and get licenses for future, annualised, versions (in much the same way that we do with FM)."
Feedback and testing from thousands of players will help immensely too.
The Early Access period is planned to last "months, not years". A network game mode is still to be added. SI hopes to roll out updates every fortnight.
Eastside Hockey Manager: Early Access is only available in English for now.