World Cup fantasy football
Win a £20,000 game, loads more.
With the World Cup just around the corner, we're teaming up with GAME to give you a chance to prove that you're better than Sven, Jurgen and all the other overpaid touchline suits by competing in a fantasy football league - with over fifty grand's worth of prizes on offer including the most expensive videogame package ever made in the entire world ever ever ever.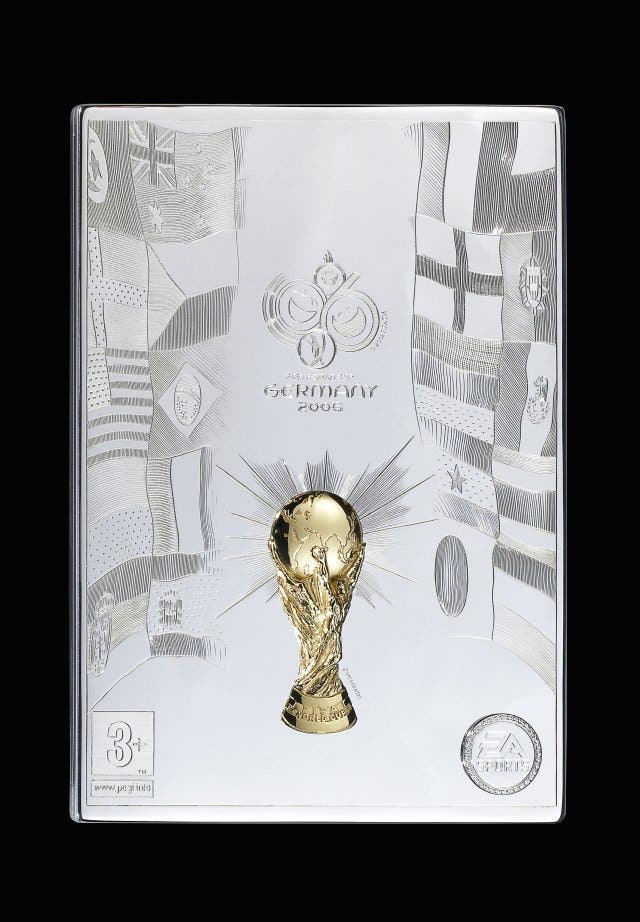 We're not joking - by logging on to game.profantasyworldcup.com and opting to compete in the Eurogamer league you'll be competing for an exact replica of EA's 2006 FIFA World Cup game in a package recreated by top jewellers to include sterling silver, 'Beautiful Cut' diamonds and an 18-carat gold embossed World Cup trophy in the centre. It's literally the most expensive game ever made, worth over £20,000.
You can also win a trip to Australia for four people with return flights and seven nights' five-star accommodation - worth over £10,000 - courtesy of Xbox 360 and Airmiles, with 19 other return flights for two people available to the next 15 best managers and the four winners of "manager of the week" during the round robin stage.
And if you fancy simply playing with your mates, you can do that too - and get some goodies out of it, because the first 500 mini-leagues set up that attract more than 10 players will qualify for a replica green official World Cup football.
Since that's clearly not enough prizes, you can even win one of five Xbox 360 Core Systems by signing up before 1st June.
So, if you reckon Rooney will be fit on time or that Walcott's going to make a big impact or you're just actually sane and recognise Steven Gerrard's going to be king of the tournament, score ten goals and make everyone else look rubbish, then get your best grump-voice on and head over to game.profantasyworldcup.com and sign up. And remember to pick the Eurogamer league if you want to try and win that £20k-plus World Cup game.
Get to it. We'll be bringing you updates on the fantasy football each Friday. Stay tuned.