Vernon Kay to host Sexiest Gamer final
Is that some paint drying over there? Quick!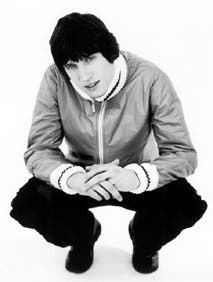 A while ago you were asked: Are you the UK's sexiest gamer? Because if you were, and submitted your details to Sexiest Gamer, you were in with a chance of winning a trip for two to Hollywood. Well, we were obviously thrilled to hear yesterday then that the website has now whittled a total of 1,000 contestants down to a top 10 for the UK, and that TV's Vernon Kay ("the fresh-faced presenter of Channel 4's T4") will host the UK final on Thursday December 11th at The Institute for Contemporary Arts in London. Wow, that place really has gone to the dogs!
According to Gamer.tv CEO Chris Bergstresser, "Vernon's no stranger to the catwalk and his spontaneous wit and charming Bolton accent make him a huge hit with both male and female viewers of all ages." [Why are you even writing about this? -Ed] Obviously the search for the Sexiest Gamer winners will fall back on a panel of judges comprising lifestyle, fashion, music and gaming journalists [a fiver says you're not getting on that panel now -Ed], and kicks off the day before the US final, which takes place in Los Angeles with a trip for two to London as their prize. Are we sure this isn't just some crazy school exchange programme funded by the taxpayer?
Anyway... enjoy our stock photo of Vernon Kay. As you can see, he has a terrific range.