TOCA Race Driver 2 set for PS2 launch
Fancy a midnight TOCA? No? Done that joke? Okay bye.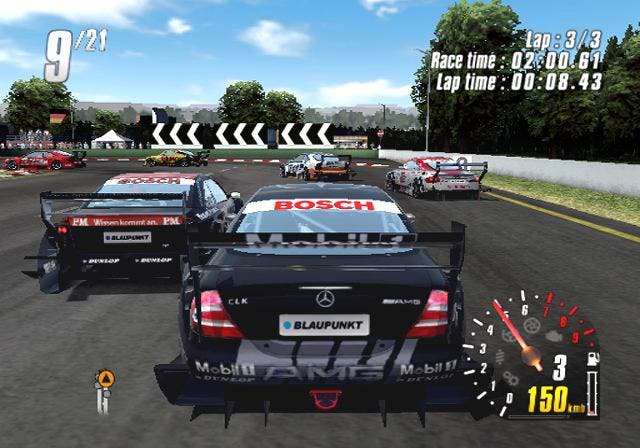 Codemasters plans to release TOCA Race Driver 2 on the PlayStation 2 this October, the publisher announced yesterday, presumably following the expiration of whatever deal was tethering "The Ultimate Racing Simulator" exclusively to Xbox and PC.
PS2 owners needn't fret over the delay though, because by the sound of it the PS2 port will be far more than the word 'port' usually suggests. Most importantly, it retains online racing modes over PS2 Online, with support for up to eight players.
But equally interesting are additions like a new circuit (Catalunya), an expanded Championship structure that allows for 99 additional car/track combinations, and the facility to save and watch replays of races. There's also a "Pro-Sim mode", which is apparently even harder than the other difficulty levels, and ought to lead to lots of vein-popping fits of rage amongst the less-than-uber.
Other than that, TOCA will be largely faithful to the well received Xbox and PC originals, meaning lots of cars spanning all manner of racing styles, adaptive AI, some 52 racing circuits and - says Codies - a rock solid 60 frames per second. You can of course judge for yourself how it's shaping up - thanks to these eight screenshots.