SEGA Toys to launch Aibo rival in Japan
iDog will play back music and dance to it.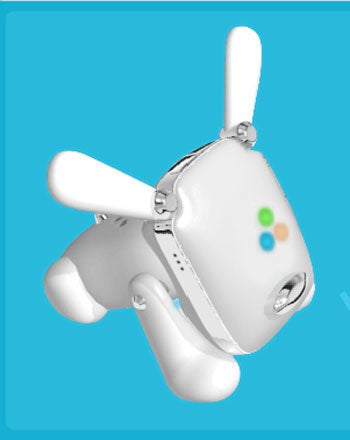 SEGA may have long since given up challenging Sony in the gaming hardware stakes, but the Japanese developer/publisher's newfound multiplatform subservience hasn't stopped subsidiary SEGA Toys from tackling the PS2 platform holder on other ground. Last week the company revealed it planned to launch a robotic dog which can be used to compose and play music and dance to the beat.
Known as iDog, reports from various sources paint a portrait of a robotic hound similar to Sony's Aibo range, featuring a number of switches on its nose and elsewhere on the body that can be used to create and play back music, with an audio input jack on its left hind leg for uploading content from the likes of the Apple iPod MP3/music player.
SEGA Toys' electronic pet will also light up with emotion when it feels like it, and can detect and react to movements when held by its owner. Japanese fans can expect to find it lurking in electronics stores sometime in April according to reports, although there's no obvious word on pricing yet and it's not clear whether the iDog will make it outside of Japan. Our guess is no, and SEGA reps have not been briefed about any such activity at the time of writing.
Whether iDog can steal some of the limelight from Sony's Aibo robot dogs also remains to be seen. Although most people would never fork out the hefty asking price for an Aibo, sales have been brisk enough among collectors and admirers to fuel a whole range of the PC-connected pooches, the latest model of which can also play back music from CDs, MP3, WAV and Windows Media connections. In fact, Aibo can play them wirelessly by talking to a nearby PC, something it appears the iDog will not be able to do, and boasts other functionality including video-recording capabilities and synchronisation with Microsoft Outlook's scheduling systems.
Still, if the iDog doesn't take off, shifting its parts into the frame of an "iUlala" would certainly have us staring at eBay a bit more intently.