PES3 release date set
Konami reschedules Christmas.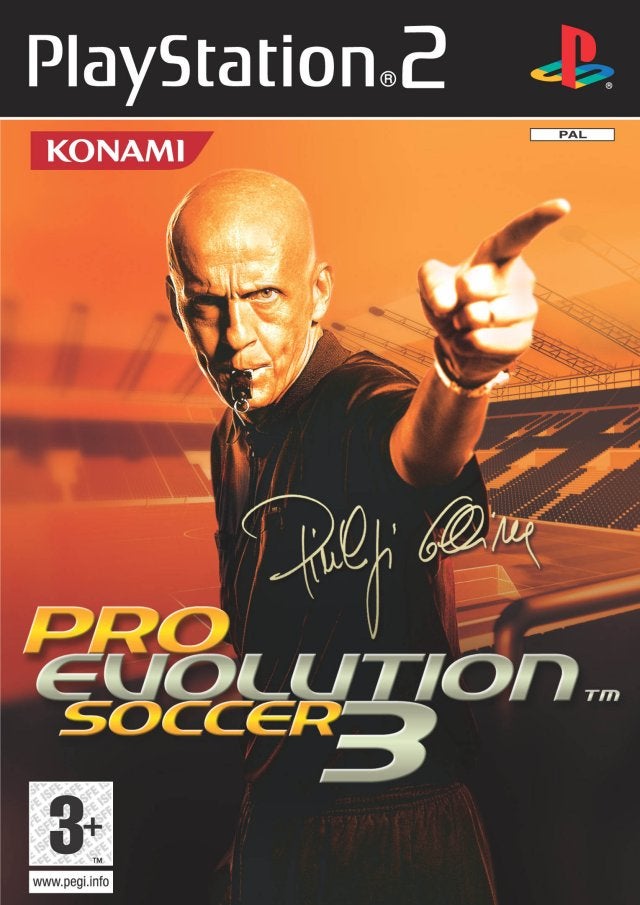 Pro Evolution Soccer 3 will be released on October 17th for PS2, and later in the year on the PC, Konami has announced, while the distinctive features of respected international referee Pierluigi Collina will cover this year's packaging.
Compared to its predecessor, "a whole new ball game" seems an entirely reasonable description. PES3 dispenses with the RenderWare-backed engine allowing Konami Computer Entertainment Tokyo (KCET) to build up their own technology, more detailed animations and play mechanics. Individual skills, like 360 spins and delightful flicks will become more important in a game otherwise geared towards passing rather than heroics. Although online play is sadly not on the menu, PES3's revamped Master League will keep diehards happy, and the new 'Shop' element looks set to reward players who pick up the pad for a quick spin every day. Like us. Cue applause.
Thanks to improved referees, who now consider handball and play the advantage rule amongst other things, Pierluigi Collina seems like a good - not to mention distinct - figurehead for the best footy game in the world. In the words of Konami marketing and PR director Martin Schneider, Collina is, like PES3, "an uncompromising, no nonsense figure who enjoys the respect of everybody in the game - from fans through to the world's most famous players and leading managers." You may remember Collina's piercing stare and shiny top from spectacles like Germany's 2002 World Cup Final clash with Brazil, as well as various big Champions League, UEFA Cup and European Cup games.
We'll be bringing you our verdict on Pro Evolution Soccer 3 closer to its October 17th release date.