Europe getting PSP Giga Pack
In time for Christmas, naturally.
Sony Computer Entertainment Europe has announced plans to launch a limited edition PSP bundle containing a 1GB Memory Stick - and as you might have guessed, it'll be in the shops in time for Christmas.
The PSP Giga Pack will include a USB cable and a new PSP stand for hands-free viewing along with the larger capacity Memory Stick, which offers enough storage for around 30 hours of music, 500 digital photos or two feature films. Just about.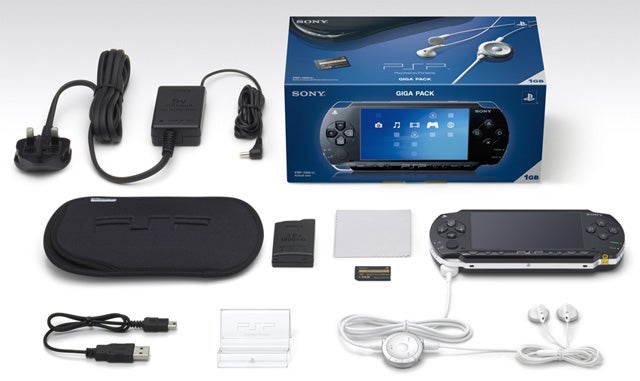 It'll be priced £214.99 in the UK, but if you're planning a trip abroad or are already a foreigner you might want to pick up your pack in continental Europe - where it'll set you back €299.99 (around £203).
Those who've already bought themselves a PSP Value Pack will be able to purchase the PSP-branded 1GB stick separately from the start of November, but a price has yet to be announced.
The PSP Giga Pack will go on sale in the UK and Ireland on November 21. It will launch in other European territories, and in Africa and the Middle East, on November 28.
Probably best to get your order in now if you've got your heart set on one - the PSP looks likely to be a best seller this Christmas, and Santa's elves can only knock 'em out so fast.