PlayStation 3 - The Real Next Generation
Full details on the spec and release date.
Sony has finally taken the wraps off its next generation plans, unveiling the PlayStation 3 console at a special event in Los Angeles and confirming an incredibly impressive hardware specification and a comprehensive range of multimedia functionality.
The system was presented by Sony Computer Entertainment president Ken Kutaragi, who confirmed that it is on track to launch in Spring 2006 - scotching rumours earlier this week that the company could pull a late 2005 launch out of the bag.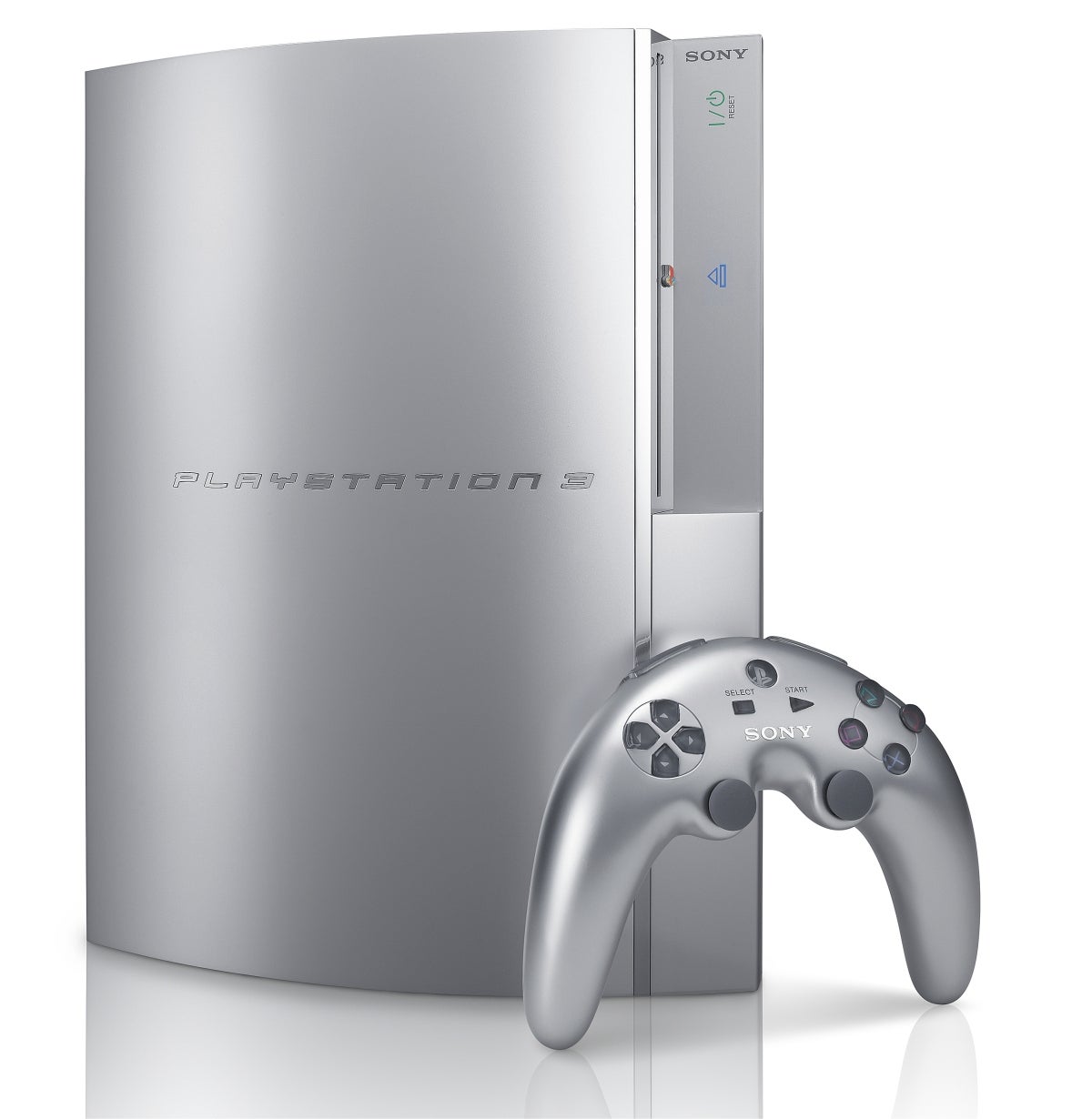 As expected, the system will indeed be called "PlayStation 3", and will be based on the brand new Cell microprocessor which has been co-created by Sony, IBM and Toshiba and a new graphics chipset co-developed by Sony and NVIDIA.
The PS3 is set to use a single Cell CPU at its core, which will run at 3.2Ghz. The system will boast around 2.18 Teraflops of performance - almost twice the raw performance of Microsoft's Xbox 360, if the Teraflop statistics - a measurement of how many of the floating point operations crucial to the graphics and physics in modern games can be processed per second - from both companies are to be believed.
Like Xbox 360, PS3 will have 512MB of RAM, but unlike its rival console, which has a unified memory architecture that shares RAM betwen the CPU and GPU, it will divide that up in much the same way that modern PCs do - with 256MB of very high speed XDR main RAM running at 3.2Ghz, and 256MB of GDDR graphics RAM running at 700Mhz.
The graphics chipset, meanwhile, has been named the RSX - which stands for "Reality Synthesizer", as opposed to the "Graphics Synthesizer" that powered the original PlayStation 2. Never let it be said that Sony let an opportunity for a pretentious name pass them by. The part, which has been manufactured by NVIDIA, is described as being more powerful than two GeForce 6800 Ultra boards, which are the current top of the range PC graphics solutions, and will output in HDTV resolutions all the way up to 1080p as standard.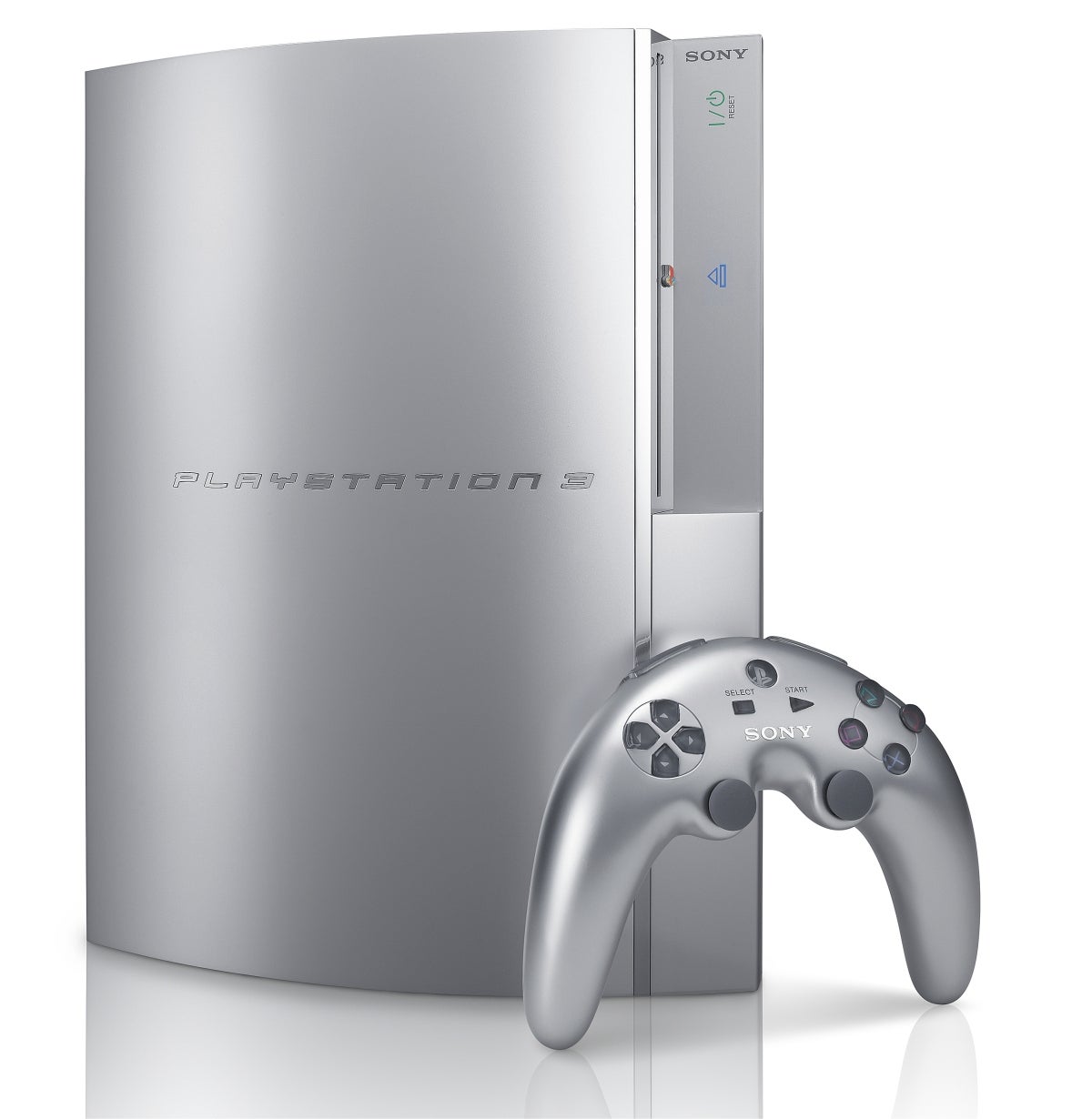 BD-ROM discs, based on the Blu-Ray standard, will be the main media used by the PS3. Each can store up to 54GB of data, around six times more than current dual-layer DVD discs, and the system will also be compatible with existing DVD and CD games and media.
Looking past the impressively powerful core specification of the machine, Sony's ambitions to turn the PlayStation into a home media hub are readily apparent in the wide range of ports and media connections which the system sports.
Along with the expected network port (Gigabit Ethernet), AV multi-out port and SP/DIF optical audio out port, the PS3 also has two high-resolution HDMI video ports, slots for Memory Stick Duo, SD Cards and Compact Flash cards, six USB 2.0 ports and - like the Xbox 360 - a slot for a removeable 2.5" hard drive module.
All of that will enable the system to perform a wide range of multimedia functions, surpassing even the feature-set of the company's own PSX convergence device which was released in Japan around eighteen months ago.
Among the previously undisclosed abilities of the PS3 will be internet browsing functions, video chat using an EyeToy style camera peripheral, photo archival and browsing, and of course, advanced video and audio playback functionality.
Intriguingly, the two HDMI ports can drive two entirely independent HDTV displays - a feature which could allow users to, for example, play a game on one screen while video-chatting with all their fellow players on another.
Last but by no means least, the controllers will be wireless as expected, and out of the box the system can support up to seven controllers using the Bluetooth standard for connectivity - no more multi-taps, then. The console also has built-in 802.11b/g wireless networking.
Wondering what it all looks like? Check out the full gallery of hardware pics.
Product name: PlayStation 3

CPU:
- PowerPC-base core @3.2GHz
- 1 VMX vector unit per core
- 512KB L2 cache
- 7 x SPE @3.2GHz
- 7 x 128b 128 SIMD GPRs
- 7 x 256KB SRAM for SPE (1 of 8 SPEs reserved for redundancy)
- total floating point performance 218 GFLOPS

GPU:
- RSX @550MHz
- 1.8 TFLOPS floating point performance
- Full HD (up to 1080p) x 2 channels
- Multi-way programmable parallel floating point shader pipelines

Sound: Dolby 5.1ch, DTS, LPCM, etc. (Cell-base processing)

Memory:
- 256MB XDR Main RAM @3.2GHz
- 256MB GDDR3 VRAM @700MHz

System Bandwidth:
- Main RAM: 25.6GB/s
- VRAM: 22.4GB/s
- RSX: 20GB/s (write) + 15GB/s (read)
- SB: 2.5GB/s (write) + 2.5GB/s (read)

System Floating Point Performance: 2 TFLOPS

Storage:
- HDD: Detachable 2.5" HDD slot x 1
- I/O: USB 2.0, Front x 4, Rear x 2
- Memory Stick: standard/Duo, PRO x 1
- SD: standard/mini x 1
- CompactFlash: (Type I, II) x 1

Communication:
- Ethernet (10BASE-T, 100BASE-TX, 1000BASE-T) x 3 (input x 1 + output x 2)
- Wi-Fi: IEEE 802.11 b/g
- Bluetooth: Bluetooth 2.0 (EDR)

Controller:
- Bluetooth (up to 7)
- USB2.0 (wired)
- Wi-Fi (PSP)
- Network (over IP)

AV Output:
- Screen size: 480i, 480p, 720p, 1080i, 1080p
- HDMI: HDMI out x 2
- Analog: AV MULTI OUT x 1
- Digital audio: DIGITAL OUT (OPTICAL) x 1

Disc media:
- CD: PlayStation CD-ROM, PlayStation 2 CD-ROM, CD-DA, CD-DA (ROM), CD-R, CD-RW, SACD, SACD Hybrid (CD layer), SACD HD DualDisc, DualDisc (audio side), DualDisc (DVD side)
- DVD: PlayStation 2 DVD-ROM, PLAYSTATION 3 DVD-ROM, DVD-Video, DVD-ROM, DVD-R, DVD-RW, DVD+R, DVD+RW
- Blu-ray Disc: PLAYSTATION 3 BD-ROM, BD-Video, BD-ROM, BD-R, BD-RE