Street Fighter Anniversary controllers get UK release
SF fans and anybody who needs a bit of motivation to get back into beat-'em-ups would do well to take notice...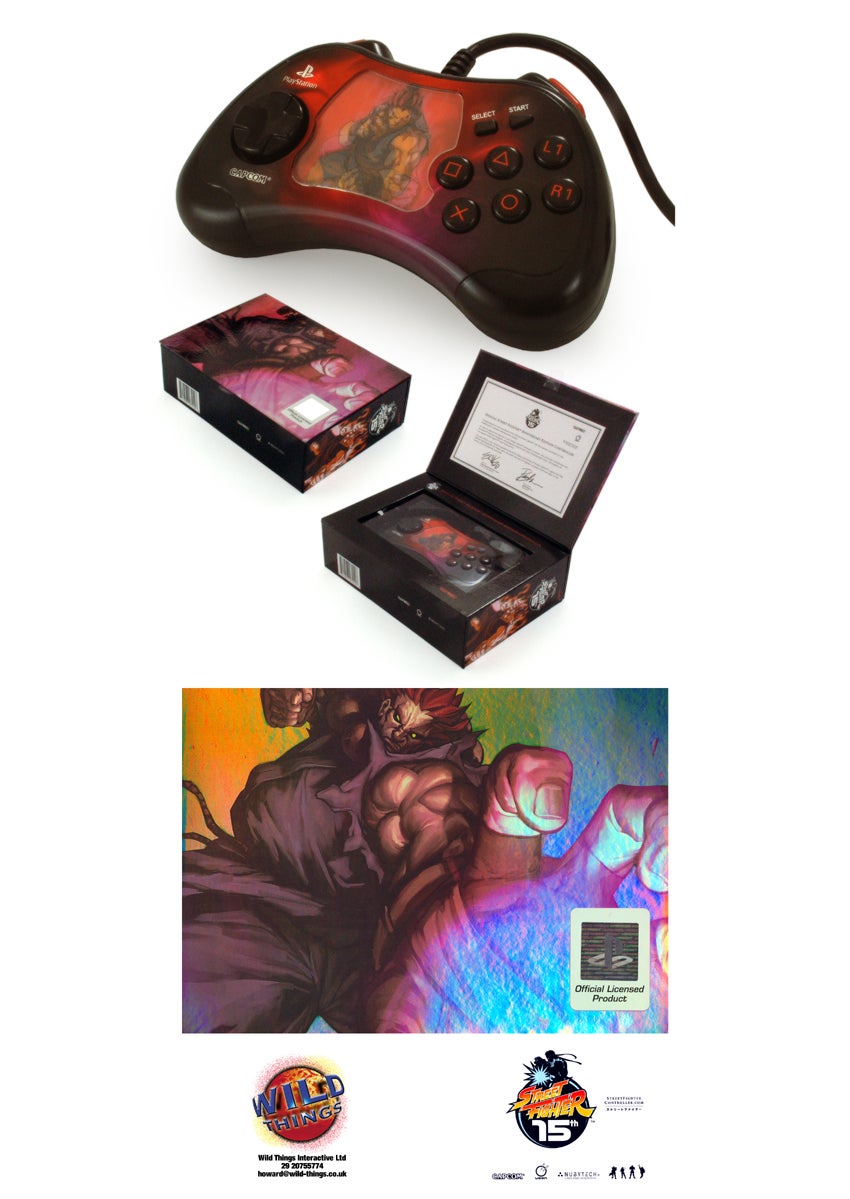 Accessories group Wild Things is set to release a range of four official Street Fighter Anniversary for PlayStation 2 developed by Nubytech Inc. in the UK on 1st February.
Each of them features "an N-imation lenticular hologram" with a different character from the series. The one on the left is the Akuma model, but there are also Ken, Ryu and Chun-Li versions, all of which use artwork from UDON Entertainment, creators of the Street Fighter comic book series.
The controllers are designed to replicate Street Fighter's arcade control scheme with a six-button layout, and come in rather nice presentation boxes with a flip-open lid and reflective character imagery on the outside. Inside you'll also find an exclusive Street Fighter comic book from artists UDON.
There's no word on pricing just yet, but we're hoping to get our hands on some soon so we'll let you know what we reckon - assuming we can afford them on top of the cash we're splashing on one of those Resident Evil 4 chainsaw controllers for the Cube, that is...
UPDATE I broke the website! I broke the website! [Dances]