Hitman: Blood Money dated
Killing time.
Eidos is planning to release Hitman: Blood Money in Europe on 26th May, the publisher's announced.
As we reported earlier this month, Blood Money won't just be on PS2, Xbox and PC, either - there's an Xbox 360 version on the way too, and it's due out at the same time.
In the latest Hitman game, Agent 47's gone wogue and can't be contwolled ala that bloke out of Ronin who annoyed Stellan Skarsgård, although actually not because in this case his employers are being systematically assassinated so he's hot-footed it to the US to do some work off his own back.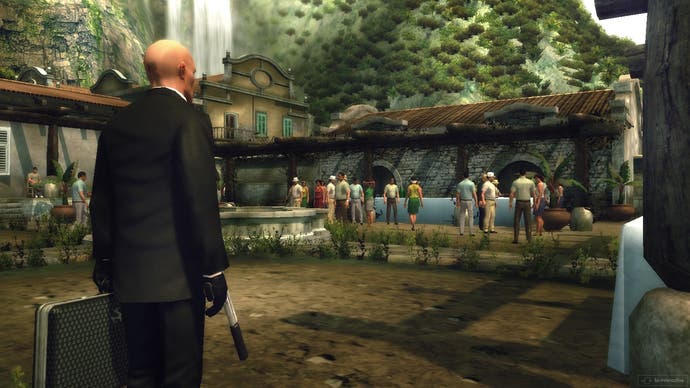 The Blood Money of the title is actually the stuff he'll be fighting to earn - one of the new Hitman's key features is trying to execute the perfect hit to get the maximum possible return.
We'll let you know how it turns out.