Square Enix: cloud gaming portal is "selfish" move to grab more gamers
Streaming pioneer OnLive was "shot in the back".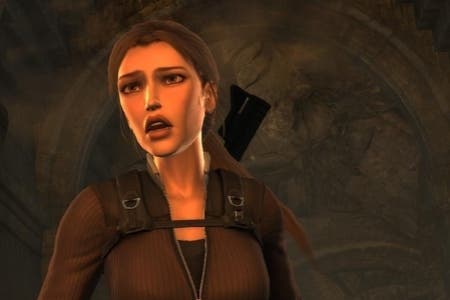 Square Enix has said its new cloud gaming portal Core Online was born out of a "selfish" but "obvious" desire to get more people playing the company's games.
Core Online launched last week and offers browser-based versions of Hitman: Blood Money and Mini Ninjas.
Lara Croft and the Guardian of Light, Tomb Raider Underworld and Gyromancer are also on the way.
"Take Mini-Ninjas. We think it should be played by multiple millions of people and actually it's not, it's played by single millions of people," Square Enix's European boss Phil Rogers told Games Industry.
"So how can we expose it to a broader audience? Technically how can we do that - is it possible by re-working the code? What sort of service and delivery platforms can we build around it.
"Very much on that innovative experimental axis, that's how we started it. We believe in our games, we believe that the more people that can find and play our games, the better."
Square Enix's offering was announced shortly after news that cloud gaming pioneer OnLive had collapsed, sacking half its staff and selling all its assets to a new investor, amid reports of just 1800 concurrent users.
But while OnLive struggles on and rival company Gaikai has been bought by Sony, Square Enix is unconcerned of the implications for its business.
"I guess in some ways we've been travelling fast. There's been a lot written about the OnLive situation - often pioneers end up in a position where they get shot in the back," Rogers said.
"It's very hard to work out exactly what went on but I think it comes down to the fundamental view that giving customers more choice, new ways to play and new ways to pay - increasingly we're thinking about the business model - I'm not saying it has to work, but there must be some logic there. Maybe there are operational things that we need to avoid."
Core Online is primarily funded by advertising - the more you watch, the more gaming time you earn. There are also options to pay per level, or unlock the entire game.
"Frankly speaking some people say, 'I could love this, play for free and watch adverts, why not, I do it with TV.' Other people can't think of anything worse. I think that sort of binary reaction is something that we have to expect from an industry where there's increasingly choice and more opportunities for people," Rogers concluded.