Vaugier for NFS Carbon
Canadian actress signs up.
Having already secured Jeeps for Medal of Honor: Airborne and all manner of cover-stars for its sports games, EA's today announced that it's signed up Canadian actress Emmanuelle Vaugier to star in Need For Speed Carbon.
Vaugier plays a lass (rather than a car) called Nikki - the ex-girlfriend of the game's hero, who's returned to town to face his mysterious past etc.
Her previous roles include a recurring one on Two and a Half Men, and you might also recognise her from Saw 2, where she tried to grab needles out of a box only to discover her hands were being ripped off, which wasn't very pleasant.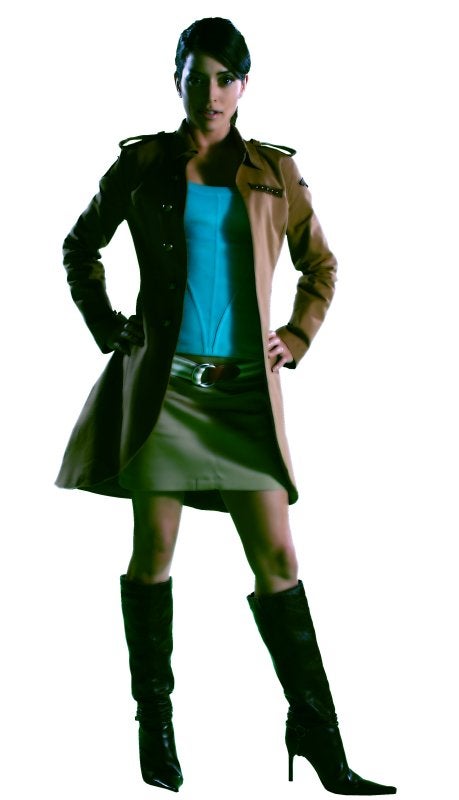 She's also been in 40 Days and 40 Nights, it says here, although we wouldn't blame you for having missed that one - we certainly blame ourselves for having seen it.
Anyway, Vaugier says the whole thing was a "great experience". Put in front of a green screen with director David Footman, who's worked on things like The Day After Tomorrow and X-Men 3, she did her lines and a bit of acting too, all of which you'll be able to see in NFS Carbon later this year.
Carbon's in development for every format you can think of - 360, PS3, Wii, PS2, Xbox, Cube, DS, PSP and even GBA, although you probably won't be able to make much of her acting in that last one.
As you'll know if you've read our previous reports or seen the trailer, Carbon eventually takes us out of the city and off to Carbon Canyon in California, where petrolheads congregate to race for pinks and other things out of Grease.
Expect to see it racing up the charts later this autumn.