Nintendo Wii launches in Europe
London launch "bedlam".
Nintendo Wii launches in Europe today, with widespread predictions of a sell-out following "bedlam" at launch events in London.
HMV's head of games Tim Ellis told our sister site GamesIndustry.biz that the retailer could have sold out its allocation many times over.
HMV apparently fielded 1200 Wii-related calls in the day before launch, roughly three quarters of which were from people wondering if they'd be able to get one without a pre-order. "So we could have taken another thousand orders today. It's just bedlam, really," he explained.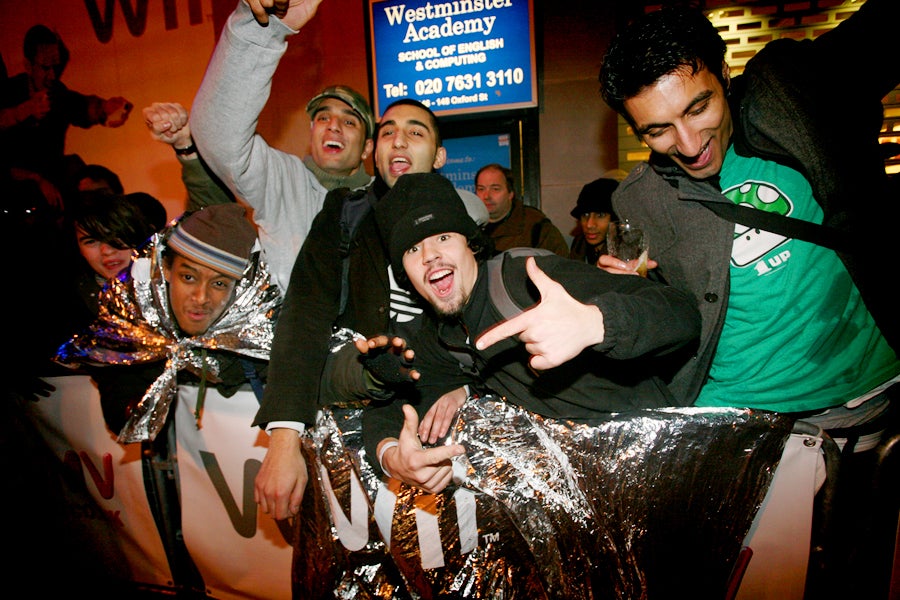 Nintendo UK boss David Yarnton said he wasn't surprised by the demand, and reiterated Nintendo's targets. "We're well on track to ship four million consoles by the end of the year, and by the end of our financial year in March we'll be on track for six million," he told GI.biz, adding that the US and Japanese response so far has been "phenomenal".
Nintendo Wii retails for GBP 179.99 in a bundle that includes a Wii-mote, nunchuk, composite video cable, sensor bar, a couple of AA batteries (natch) and a copy of Wii Sports. Launch titles include The Legend of Zelda: Twilight Princess (yes, review today), Red Steel, Rayman: Raving Rabbids and Super Monkey Ball: Banana Blitz.
Games like WarioWare: Smooth Moves, Super Mario Galaxy and Metroid Prime: Corruption will follow in 2007.
Check back later for more in depth coverage of last night's London launch shenanigans, where Ellie met Pat Cash and Ian Wright got heckled for not knowing what Zelda is.
For more Wii launch excitement, check out our photo gallery.