Nintendo launches posh carry case for GBA SP
Made of cow.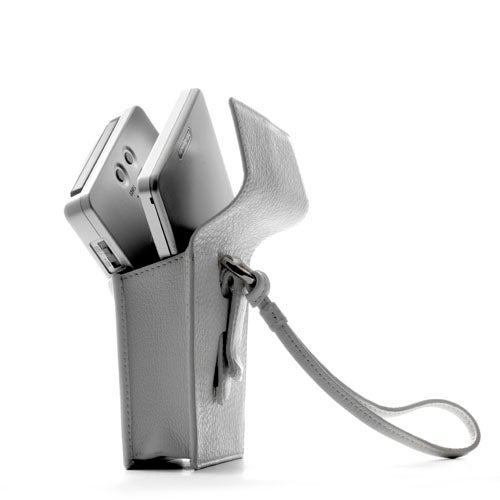 Remember when Nintendo sponsored the London Fashion Week? And we all pointed and, well, laughed? Well apparently the Big N still has aspirations for the catwalk, as they've just unveiled this (well, [points left], that) Game Boy Advance SP carry case, designed by Leather specialist Mulberry in stylish Matt Glove - not a person, apparently, but some sort of look or something.
Described as "the only way to carry your console when it's not being played," the Mulberry case will be available from Tuesday November 11th in selected Mulberry stores across the UK, and it costs a whopping £49. Still, if you coordinated the colour of your GBA to match your silver, blue, black, flame red or arctic blue trousers or tank top and fancy splashing out on some designer threads for the little fella, then this is just about your only option. Short of, you know, putting it in your pocket.