2003: A Space Colony
Firefly building management stronghold.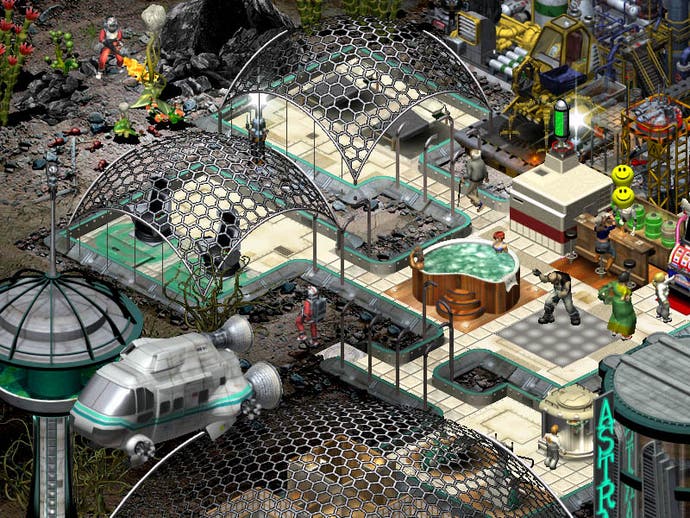 In recent years, gamers have turned their mice to managing everything from banana republics to restaurant empires, and if the world's biggest publishers have anything to do with it, the gravy train has plenty more stops to make. Perhaps we'll even get to manage that before long, tending to the driver's tea, wiggling thumbsticks to blow whistles with various beard-force modifiers working against us, and button-mashing our way through games of Pocket Connect 4 between Lewes and Eastbourne.
But in the meantime, Gathering née GOD has Stronghold developer Firefly Studios working on a space colony management sim, called - imaginatively enough - Space Colony. According to the press release, Firefly's latest combines the act of building and running a successful space colony with "the most dysfunctional crew ever assembled". Players will have to colonise inhospitable planets, building life-support pods and gradually adding to their colonies with alien zoos to attract tourists, intergalactic discos and defence systems to fight off alien attacks. The idea will be to use planetary resources to make money, whilst keeping your zany flight crew in order.
Space Colony is due out in September.