SEGA wins the Olympics
25-plus sports to be simulated.
SEGA has secured the rights to publish a range of official games based on the Beijing 2008 Olympic Games.
As part of a worldwide partnership with International Sports Multimedia (ISM), the only exclusive licensee of the International Olympic Committee (IOC), SEGA has the right to develop games for console, PC/Mac, arcade and handheld games worldwide, as well as mobile phone games for Asian markets. The deal concludes in 2009.
There are no concrete details on gameplay mechanics, nor any screenshots of any work underway, but SEGA promises an exhaustive range of sporting activities.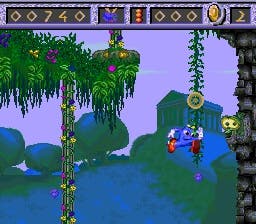 These include aquatics (diving and swimming), archery, baseball, basketball, boxing, canoe/kayak, cycling, equestrian, fencing, football (soccer), gymnastics, handball, field hockey, Judo, modern pentathlon, rowing, sailing, shooting, softball, table tennis, Taekwondo, tennis, triathlon, volleyball, weightlifting, and wrestling.
SEGA president and COO Hisao Oguchi said the company was "committed to creating innovative content for an unprecedented number of interactive entertainment platforms," while ISM chairman and CEO Raymond Goldsmith paid tribute to the game company's "broad publishing capabilities and rich heritage".
Of course, the real question on everyone's lips is: will it be as good as Izzy's Quest for the Olympic Rings?