Sony to launch Aqua PS2 in Europe
Colour us... nah, too easy.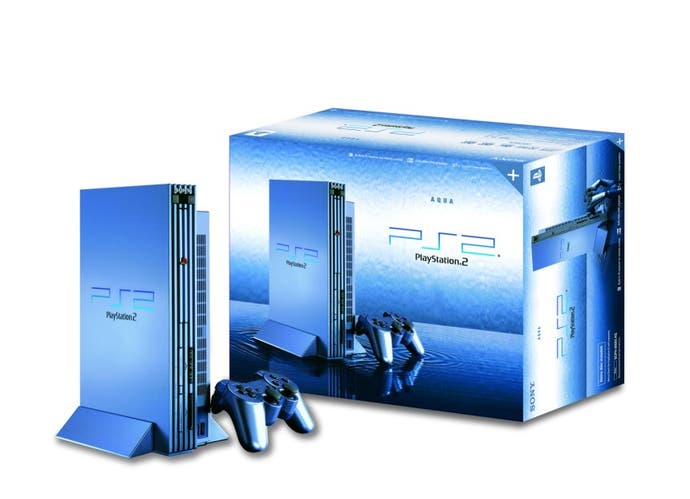 Sony is planning to launch an Aqua (light blue) colour version of the PlayStation 2 in limited quantities across Europe in early March, priced £139.99. A matching vertical stand and memory card will be released to complete the set.
SCEE president and COO David Reeves explained the move. "We introduced our Silver Prestige Line PlayStation 2 before Christmas. It proved to be so successful that it was a natural extension to include one other colour to complement the range, and this new Aqua PlayStation 2 seemed just right for Europe in the springtime." Particularly when it's raining.
The Aqua PS2 (isn't she a beaut?) joins the Satin Silver PS2 and of course the traditional Black shade, but there are other options if these all fail to capture your attention. Last year Sony also launched a range of brightly coloured PS2s - red, yellow, blue (and there may have been others that I can't recall) - but numbers of these are actually so limited that they cost a whopping £279.99 each from Sony's PS2 shop, and you can only order one per household. However, reports that you have to state whether you plan to use the PS2 in WMD-related projects appear to be wide of the mark. (That's more of a Dell thing).