Next-gen GTA screen fake
Rockstar tells us so.
Rockstar has confirmed to Eurogamer that the supposed screenshot of the next-gen instalment in the Grand Theft Auto series is indeed "a hoax."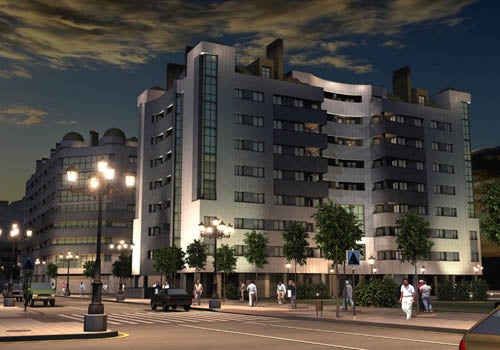 The pic in question originally appeared on gaming website Jeux France. It's since been removed with no word of an explanation, but not before making its way round the Internet first.
Jeux France claimed that GTA next-gen would launch on PS3 initially, featuring a playing environment six times the size of that in San Andreas and more than 350 vehicles. The site also said that an online multiplayer option was being considered.
Rockstar told us that the hoax tag covers "all these details as well", however - so that's that.
But of course that's not to say a next-gen GTA isn't in the pipeline - and when the first details and screens really are revealed, we'll let you know.