New Skywind gameplay shows just how impressive the Morrowind rebuilt in Skyrim mod is shaping up to be
Writ large.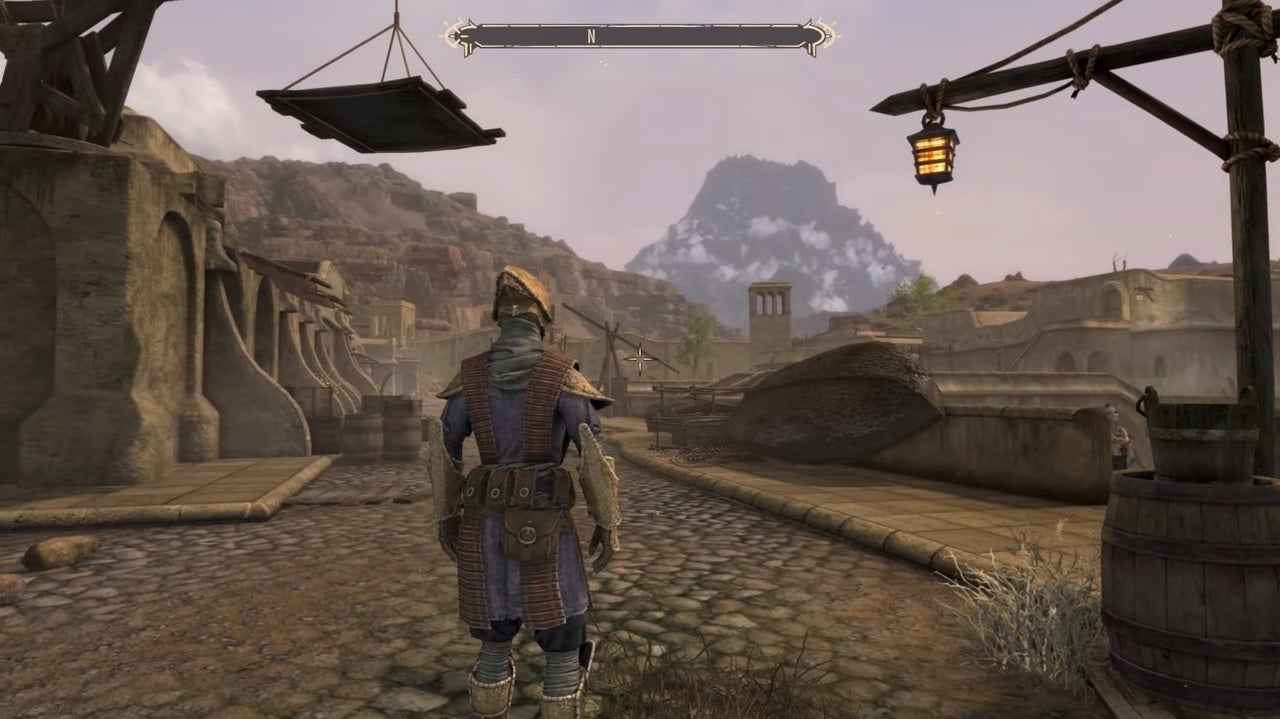 The people behind Skywind have released a gameplay demo of the mod - and it's pretty impressive.
The gameplay video, below, shows off how the modders have recreated Morrowind in the Skyrim engine. We see the player pick up a bounty in town, head off out into the wild and into a dungeon to kill the target before returning for a reward.
This is classic The Elder Scrolls stuff and on the face of it not particularly groundbreaking, but there's a level of polish here we don't often see from mods. The music, voice acting and town AI is all present and correct, and we even get to see some spear combat.
Skywind has been in the works for quite a while now, and we've reported on it a number of times over the years. But this is certainly the most polished gameplay we've seen yet from the mod, which suggests significant progress is indeed being made.
Skywind is also one of the highest-profile mods in the works right now. Such is the interest it even appeared at Gamescom this week, with its developers doing interviews with the press. The whole thing makes you wonder why Bethesda hasn't had a stab at remastering Morrowind itself!