New PS3 super slim advertised ahead of Tokyo Game Show reveal
Polish shop suggests it's out next Friday.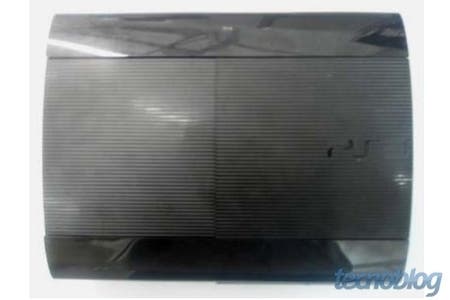 The heavily rumoured super slim PlayStation 3 has been advertised ahead of its expected Tokyo Game Show reveal this week.
Polish website Polygamia.pl (via TheSixthAxis) reported on a picture found in a promotional newsletter for Polish electronics store chain Media Expert teasing a new PS3 model alongside a 28th September date. Sony's TGS press conference begins at 5am UK time on Wednesday 19th September. The new console may release on the Friday, 28th September, then.
Notes provided to retailers suggest two models: 12GB and 500GB. The 12GB model will cost €199 (around £160). The 500GB model will cost €299 (around £240).
Images of the machine depict a black device labelled as a PS3, but with a ridged texture and what looks like a sliding top panel. Word on the grapevine is it looks like a toaster. Yum.
All eyes on TGS. Eurogamer will be there reporting live from Sony's press conference.