New Pokémon TV series villains revealed, plus a streamer in a full-body mascot suit
Furry good news.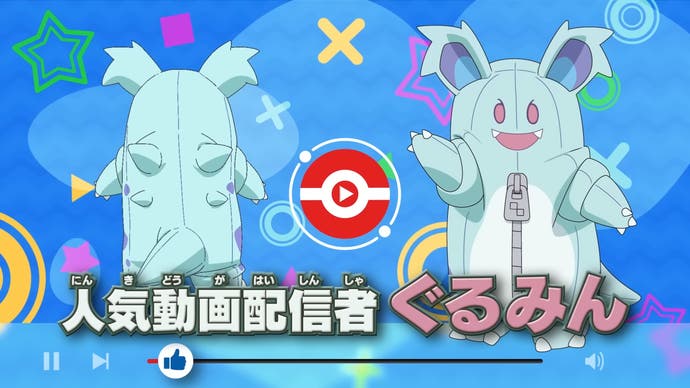 Today brings a look at even more new characters set to debut in Pokémon's retooled anime series, including a group who seem set to be its new villains.
With Team Rocket seemingly written out of the series alongside Ash and Pikachu, the stage is set for another faction to bother the show's already-introduced trio of heroes (and new mascot Captain Pikachu).
Step forward the "Explorers", as they're being referred to in Japan. Members of this group include Amejio, a mysterious figure whose partner Pokémon is Paldean creature Ceruledge. Is this person our new rival, akin to Gary Oak?
There's a new villain duo, too - Jiru and Konia - who seem to be the series' new take on Jessie and James. This pair are assisted by a Rhydon and Golduck, respectively (thanks, Siliconera).
Finally, another new character: Gurumin. No, that's not a brand new Pokémon species but a popular online streamer who hides their identity by dressing in a full-body mascot suit. It looks like they're dressed as Nidorina to me?
It was announced in December last year that Ash and Pikachu would be written out of the long-running Pokémon TV series after 25 years, following a run of 11 final episodes to wrap up his story.
These episodes - already airing in Japan - have seen Ash reunite with his OG sidekicks Brock and Misty, and bid what looks like a final farewell to Team Rocket.
The new Pokémon anime will follow a pair of protagonists: a girl and a boy named Liko and Roy, who are accompanied by hunky Pokémon professor Friede and the adorable Captain Pikachu.
Ash's final episode will be broadcast this week, on 24th March. It's not yet known when the series' new episodes will begin airing.