New LG TVs can play Unity games with Magic Motion Remote
The beginning of the end for consoles?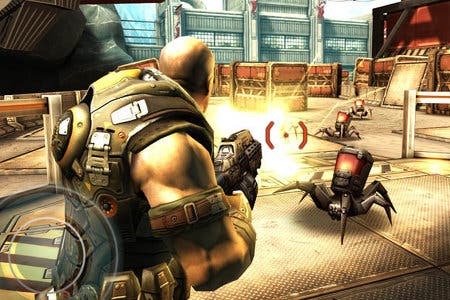 TVs these days: the 2012 collection of LG tellies will come with a motion-sensing Magic Motion Remote and the ability to play Unity-powered games.
One of those games is Madfinger's chunky third-person shooter Shadowgun. It's not quite Gears of War, but from a distance, and if you squint... Oh the things technology can do today.
Bright and colourful family-friendly game Frisbee Forever is on-board as well.
Sang-Woo Lee, LG TV bigwig, talked of there being a "huge catalogue" of Unity-made games added to the LG TV line-up, but didn't specify further.
"We want our TVs to be the most comprehensive platform for entertainment on the market," he commented, "and having access to such an impressive array of games helps make that happen."
The point being: you don't need a separate console.