New evidence of Valve's Steam Box console/PC
Customisable controller with biometrics?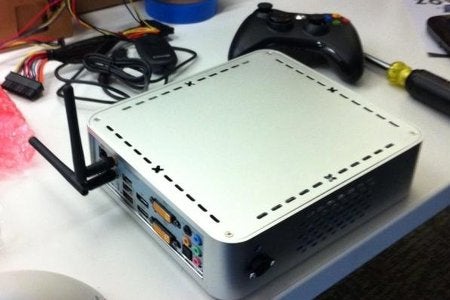 New evidence suggests Valve is building a living room 'Steam Box' device to take on Apple TV and even PlayStation, Xbox and Nintendo consoles.
Website The Verge published a report collating rumours from anonymous sources. Chief among those rumours: that Valve held meetings at tech show CES to demo a hand-built PC/console machine to potential partners.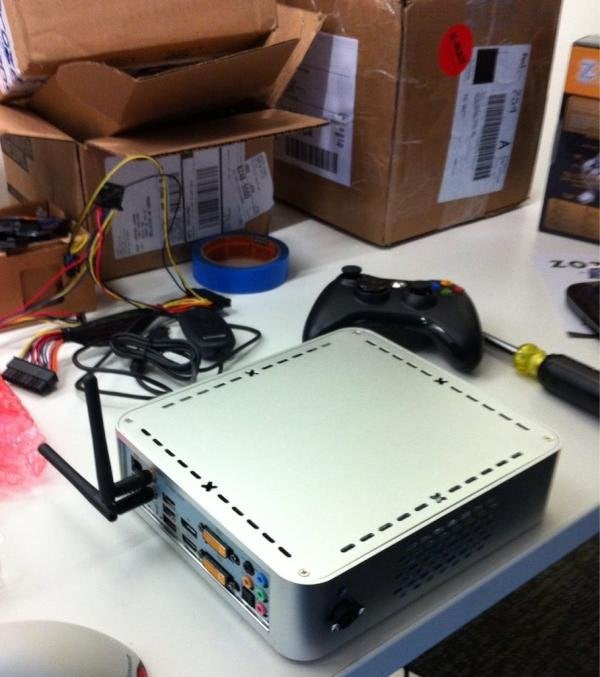 The basic specs of this Steam Box were a Core i7 CPU, 8GB of RAM and an NVIDIA GPU, the report said.
These are identical specs to those Valve employee Greg Coomer tweeted about in November, when he shared a picture of a "tiny PC" he'd been busy building that "runs Portal 2 FAST".
Kotaku heard from a source that Coomer, a product designer, heads a five to 10-person Steam Box team at Valve.
The Verge report said Steam Box will "likely" launch with a proprietary controller that may allow for swappable components (analogue sticks, etc.). Valve filed a patent for such a device last year.
Steam Box will apparently be compatible with a "wade variety" of USB peripherals.
The Verge heard that some of these devices - maybe the controller itself - could be (or include) biometric sensors. These could measure heart beat (via a bracelet), skin galvanic response (sweaty hands) and feed that information back into the game. Sources intimated to The Verge that the technology was so good, "You won't ever look back."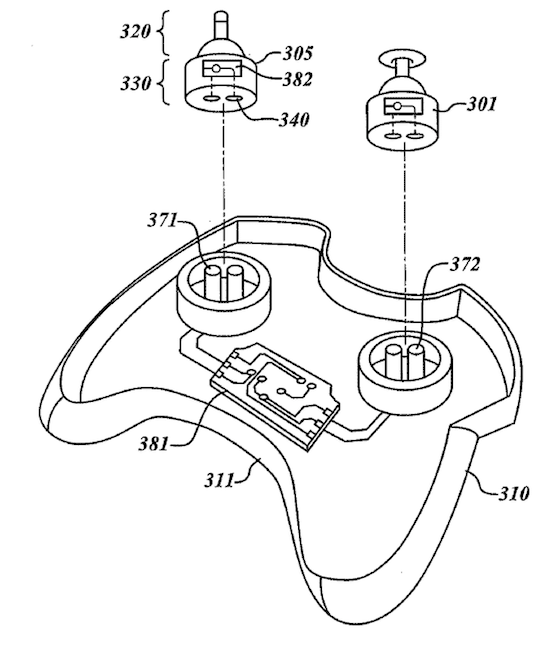 Again, previous reports back this up - Gabe Newell talked excitedly about biometrics last year.
The Verge claimed that Steam Box will support Big Picture mode. This feature aims to put Steam on tellies. As the Steam website explains: "Heading to the living room - or anywhere there's a big screen - is Steam's soon-to-be-released big-picture mode, offering simple, easy-to-read navigation designed specifically for TV.
"With full controller support, big-picture mode will let gamers kick back and enjoy their favourite games on the biggest screen in the house."
The allure to developers will be the Steamworks dev tools doing all the legwork. All developers would have to do is make games compatible with a controller.
The final rumour The Verge shared was that Valve doesn't intend to entirely build this box alone, hence the meetings at CES with potential partners. And one of these partners could be Alienware, The Verge heard. The console-sized and newly released Alienware X51 may have been designed with an early spec of the Steam Box in mind, and could apparently retroactively support the software.
Valve may show more at developer show GDC this week. If not, E3 may provide the stage for a formal reveal.