New Assassin's Creed iOS title incoming
Multiplayer Rearmed spotted.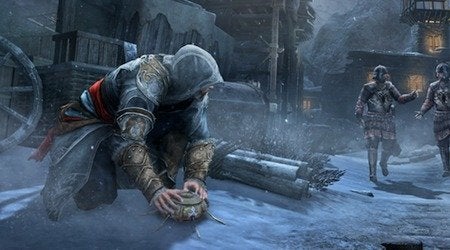 A new Assassin's Creed iOS spin-off called Multiplayer Rearmed is on the way.
According to Ubisoft's fact sheet, it's a microtransaction-fuelled free download that pits you against other players in free-for-all hide-and-seek combat.
There's an offline practice mode, heaps of customisation options, Game Centre support and the standard Facebook/Twitter gubbins.
Release details are a little unclear. IGN has reported that it's up on the Canadian App Store now, but it hasn't been sighted anywhere else yet. Can't be far off though - keep your eyes peeled if it sounds like your kind of thing.