Netflix launched in UK and Ireland, pricing confirmed
Wii, Xbox 360, PlayStation 3 apps now live.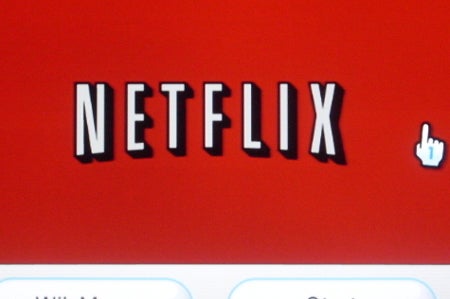 Update 2: Wii owners can also now join in. The Netflix app is available to download immediately in the UK and Ireland via the Wii Shop Channel (thanks, Nintendo Life).
Update: Xbox 360 owners are also now able to download Netflix. The service is not yet listed on Xbox Marketplace, but searching via Bing will uncover the app ready to go (thanks to the eagle-eyed commenter Peew971).
Original story: LoveFilm rival Netflix has arrived in the UK and Ireland, offering unlimited streaming of movie and TV content via the internet.
The previously US-only service was switched on in Blighty over the weekend, following the roll out of its PlayStation 3 app.
Netflix's UK subscription costs £5.99 a month, or €6.99 in Ireland. Each subscriber gets the first month free.
That pricing matches the lowest price of existing UK movie rental and streaming service LoveFilm, although packages for that service vary, and unlimited streaming costs more.
Netflix plans to launch on more services in early 2012 - the company previously promised support for "a range of consumer electronics devices" in the UK.
In the US, the service is already available on PS3, Xbox 360, Wii and 3DS, as well as via PC and smart TVs.
Content on offer to subscribers includes movies such as 3:10 to Yuma, Pirates of the Caribbean and Battle Royale, plus full series of TV shows, including Arrested Development and Prison Break. It even has TOWIE.