Netflix is developing a live-action Carmen Sandiego movie
Alongside an animated series.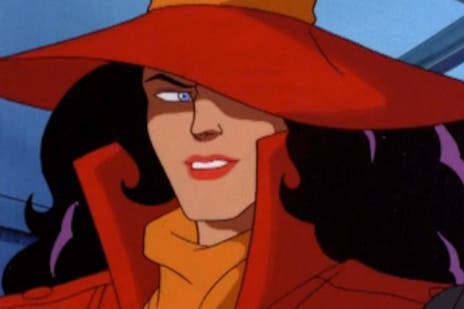 Netflix is developing a live-action film based on the classic edutainment video game series Carmen Sandiego, according to entertainment industry website Deadline.
The series - which begin in 1985 with Where in the World Is Carmen Sandiego? and was last seen in 2015's Carmen Sandiego Returns - puts players in the employ of the ACME Detective Agency. The goal each game is to locate the elusive criminal mastermind Carmen Sandiego, tracking her across the globe, through space, or even time.
It was popular enough to get its own TV show, book, comic, and even board game spin-offs.
Last year, Netflix announced that it would be producing a 20-episode animated series based on Carmen Sandiego property. It's due to arrive in 2019, with Gina Rodriguez (most recently seen in the Alex Garland-directed movie Annihilation) in the lead role. Stranger Things' Finn Wolfhard will reportedly star as the voice of Player, Carmen's chief accomplice.
Netflix's new live-action feature film is an extension of the animated series, and will again star Rodriguez as Carmen Sandiego. According to Deadline, the movie will be a standalone adventure, and no writer or director is currently attached - suggesting it may be some way off.
Interestingly, this isn't the first attempt to get a Carmen Sandiego movie into production in recent years. Back in 2012, Shrek Forever After writer Darren Lembke was reported to be working on a film based on the franchise, with Jennifer Lopez eyeing up the lead role.