NeoGeo X Classics: Volume 1 will include 15 retro titles, due in April
Carrying case also set for April.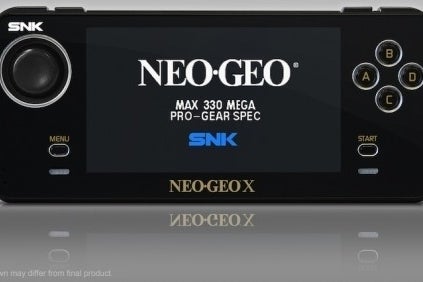 Handheld arcade platform NeoGeo X is adding 15 more retro games to its roster this April with NeoGeo X Classics: Volume 1, manufacturer Tommo has announced.
NeoGeo X Classics: Volume 1 is the first of five anthologies that will contain umpteen games on one cart. This first volume includes:
Art of Fighting 3
Blazing Star
Breakers Revenge
Fate Fury: Mark of the Wolves
Kizuna Encounter
The King of Fighters '96
The Last Blade 2
Metal Slug 2
Samurai Showdown 3
Savage Reign
Sengoku
Shock Troopers
Super Sidekicks 3 - The Next Glory
Top Hunter
World Heroes Jet
Additionally, each copy of NeoGeo X Classics will contain a Rocket high-speed data transfer and charging travel cable.
Elsewhere, a NeoGeo X travel case is in development, and is slated for release in April.