Negan from The Walking Dead is a DLC character in Tekken 7
Really.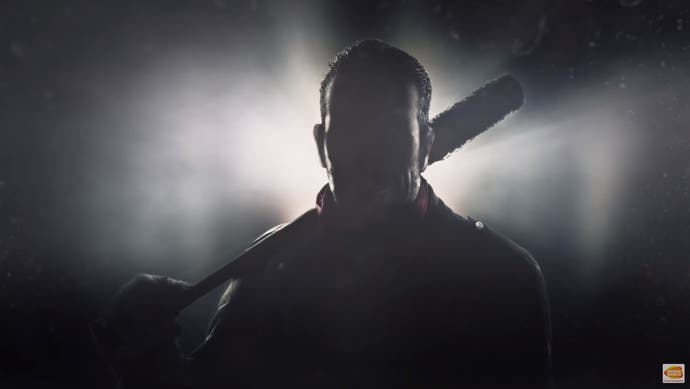 Here's a crossover we didn't expect: The Walking Dead x Tekken 7.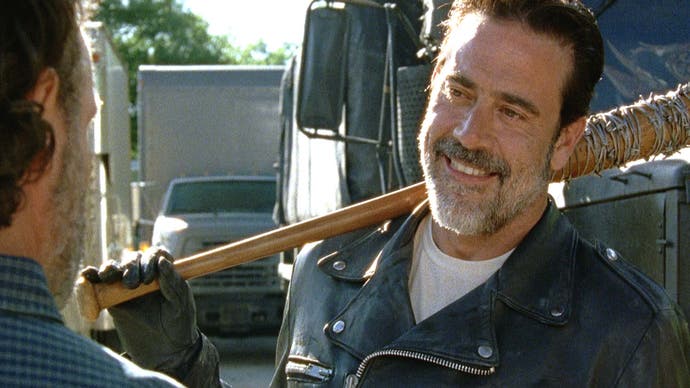 Bandai Namco announced the start of a new wave of DLC characters coming to the 3D fighting game for its second season, and one of them is Negan from Tekken 7.
While Tekken 7 is no stranger to guest characters (Akuma from Street Fighter, Geese Howard from Fatal Fury and Noctis from Final Fantasy 15 are all in the game already), the addition of Negan, the bat-wielding villain from The Walking Dead, is an odd one.
Here's the official blurb:
"Your eyes do not deceive you, your pounding heart does not betray you; Negan from AMC's The Walking Dead is making his way into Tekken 7 to deal a world of pain in the Tekken universe. Negan, beloved by fans of The Walking Dead for his charismatic yet sinister demeanor, is ready to destroy all challengers, regardless of their stature in the Tekken universe."
Tekken 7's Negan is based on the Negan played by Jeffrey Dean Morgan in AMC's The Walking Dead show, as opposed to the comic book. We get a glimpse of him in the video below, but no gameplay.
We do see Anna Williams and Lei Wulong in action, though. These DLC characters will be familiar to Tekken fans (Anna was in Tekken 1 and Lei made his debut in Tekken 2). I'm particularly excited about the addition of the multi-fighting style master Lei, who I loved in early Tekken games. No, I don't care he's a rip-off of Jackie Chan.
With the addition of Negan, clearly anything goes in the world of Tekken. Who next? Logan Paul?