Myst developer Cyan unveils its next VR game Firmament in an enigmatic new trailer
Embark on a "resplendent, magical, journey".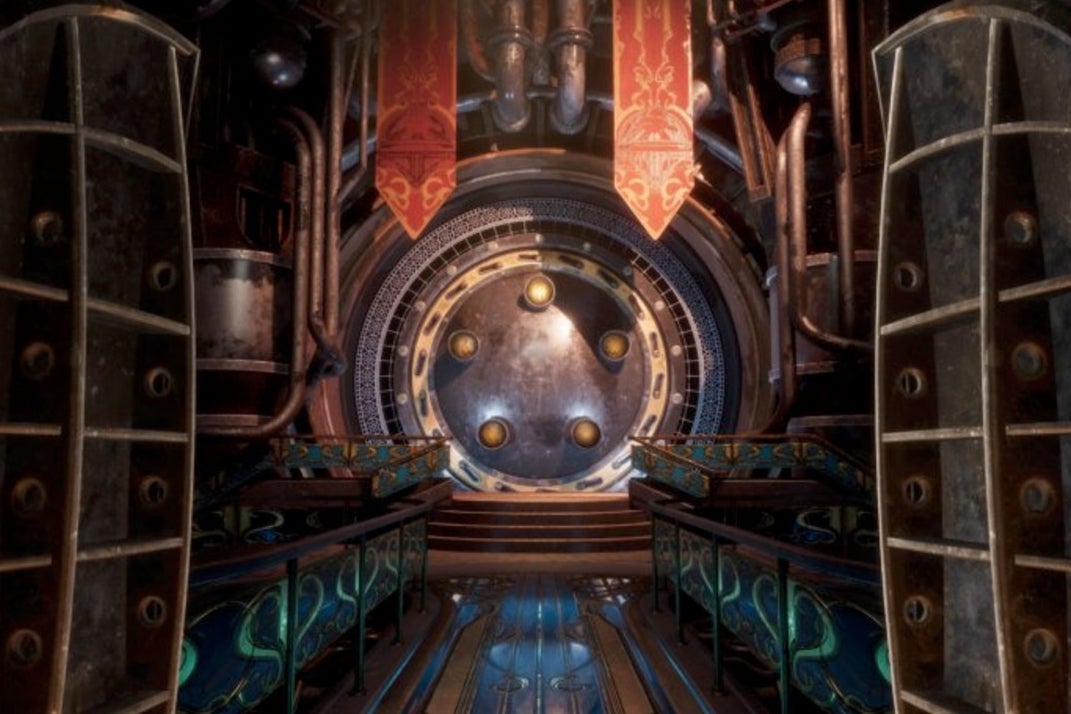 Myst developer Cyan has revealed first details on its rather mysterious new VR game, Firmament, alongside a surprisingly lengthy new trailer.
The exceedingly barebones website that accompanies Firmament's reveal, describes it as a "new steampunk adventure" and a "resplendent, magical, journey". According to Cyan, it will send players on a "monumental voyage through four diverse and curious realms, working in concert with an ever-present, clockwork companion, and the support and instruction of a long-dead, ethereal mentor. Everything is not as it seems."
Cyan calls Firmament's reveal trailer a "teaser", but it's certainly a generous one, offering nearly two and a half minutes of enigmatic narrative and some typically beautiful, strikingly designed alien worlds. And of course, this wouldn't be a Cyan game without an endless parade of tantalising puzzle-box-like contraptions - so here, have a bunch of those too:
The scant blurb beneath the YouTube trailer calls Firmament a "new VR experience", strongly suggesting that it's being built from the ground-up specifically for VR headsets - unlike the studio's fascinating 2016 puzzler Obduction, which received VR support post-release.
As frequently gobsmacking as Obduction's surreal alien landscapes are in VR, it never quite managed to tame its persistent, disorientating stuttering issues - so it'll be interesting to see how Cyan fares with an experience tailored specifically for VR.
There's currently no hint of a launch date, or indeed potential platforms, for Firmament - although Obduction's release on PC and PlayStation 4 might offer a few clues on the latter. Hopefully though, Cyan will reveal more details soon.