More 2K Lego racing game details surface
Drive time.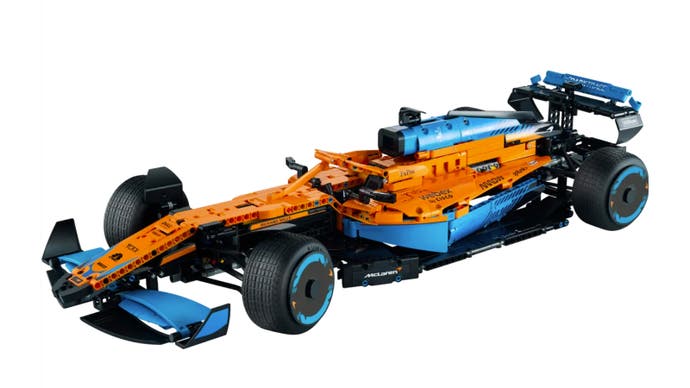 Further details of 2K Games' unannounced Lego racing game have appeared online, this time accompanied by an official-sounding title and a set of screenshots.
The project is apparently titled Lego 2K Drive, and reportedly features short "Mario Kart-style" races where your vehicle changes automatically across terrain while driving.
Images posted to reddit show courses with various Lego themes, such as a race through a spooky biome, and an area that looks like the Wild West.
If word of a 2K-made Lego racing game sounds familiar, that's because it tallies with a previous report from February 2022 which claimed the WWE and NBA publisher was working on a series of Lego sports titles.
At the time, the report claimed this partnership would begin with a football game developed by Sackboy: A Big Adventure studio Sumo Digital, for launch alongside the 2022 World Cup. Clearly that did not (yet) transpire.
Then there was word of an open-world racing game for 2023, developed by WWE 2K22 outfit Visual Concepts - which sounds like this.
The report concluded by mentioning that a third sports title was also planned.
2K Games is yet to publicly announce a partnership with Lego, but it would come at a time when Lego is known to be exploring big budget video game possibilities beyond those of its typical line of licensed titles, such as Lego Star Wars: The Skywalker Saga, which are made by British studio TT Games.
Last year, Lego announced a major partnership with Fortnite maker Epic Games - the fruits of which also remain under wraps.