Moody sci-fi adventure The Fall lands on Steam next week
With a Wii U version to follow.
Successfully Kickstarted 2D sci-fi adventure The Fall is launching on 30th May for PC, Mac and Linux via Steam.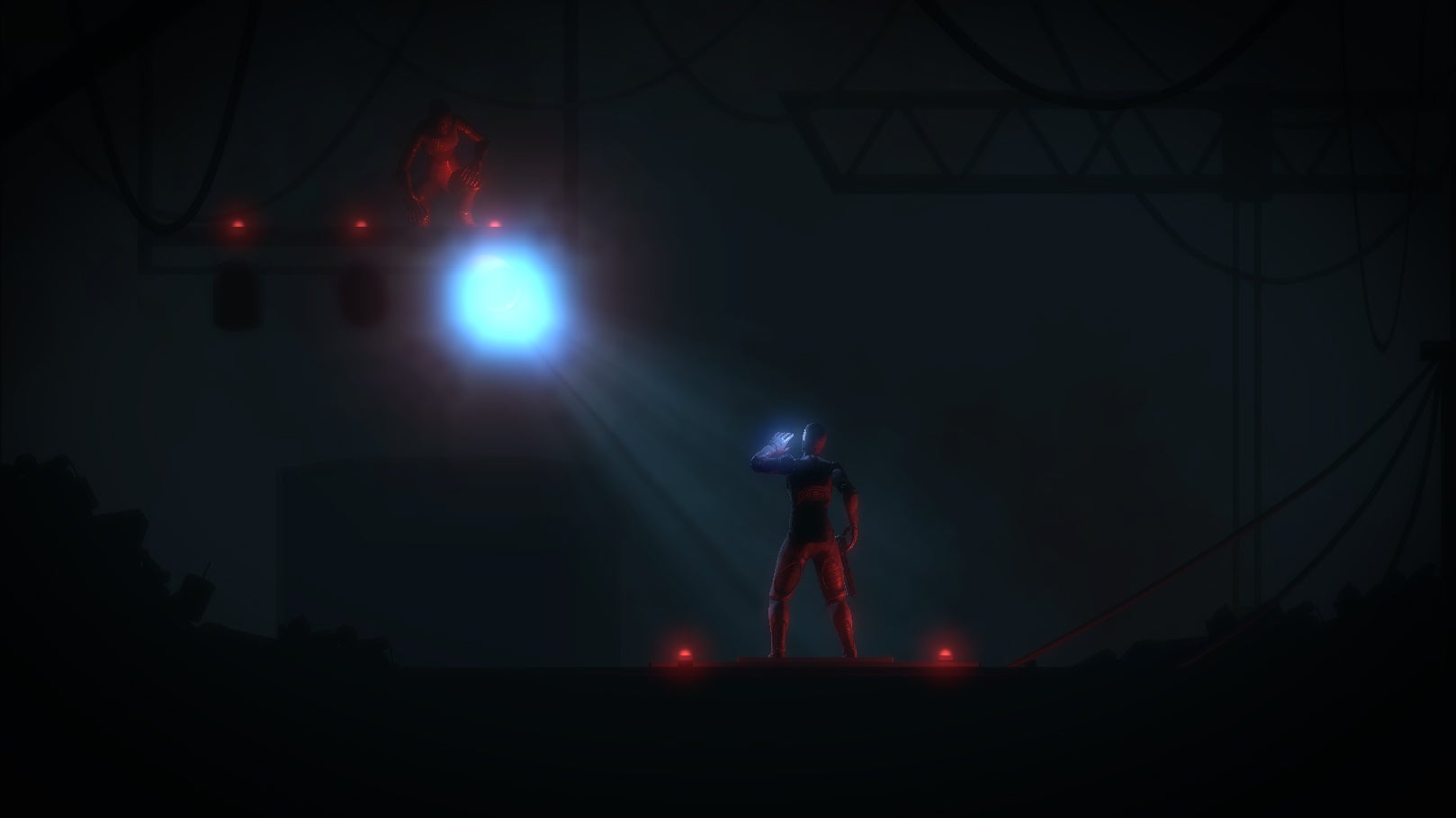 We've covered The Fall before when it launched its Kickstarter campaign last autumn. Former Company of Heroes and Dawn of War 2 developer John Warner and his Vancouver-based studio Over the Moon were looking for $17K Canadian dollars and the developer acquired $38,155.
The non-linear game stars a sentient space suit who's in charge of protecting its unconscious bearer. Your directive is to protect the person housed within you, but like all the best AI's, you'll question your purpose and origin. On a more immediate level, you'll question you to survive as The Fall contains a mix of combat, environmental puzzles and exploration. Warner described it as a mix of Super Metroid and Monkey Island, at least in terms of its gameplay, while its spooky space station aesthetic is more akin to something like The Swapper or Limbo.
The Fall is going to be a three-part episodic series and this initial episode is expected to last in the neighborhood of three hours. This debut chapter will cost £5.99 / €6.99 / $9.99.
A Wii U version of is expected to follow at an unannounced date. When asked about this, Warner told Eurogamer, "The Wii U build is coming along quite well. I'm actually optimistic that it'll be done and ready to go on the same date on my end, but unlike Steam, it needs to go through the Nintendo approval process, and that's a bit of an unknown. I'd imagine that chances are good it'll be out within the next 30 days, but having never gone through this process before, I'm a little afraid to start making promises."
Get a look at how The Fall looks in action in its launch trailer below.