Monument Valley dev's antique restoration game Assemble With Care gets free epilogue
Out now in first content update.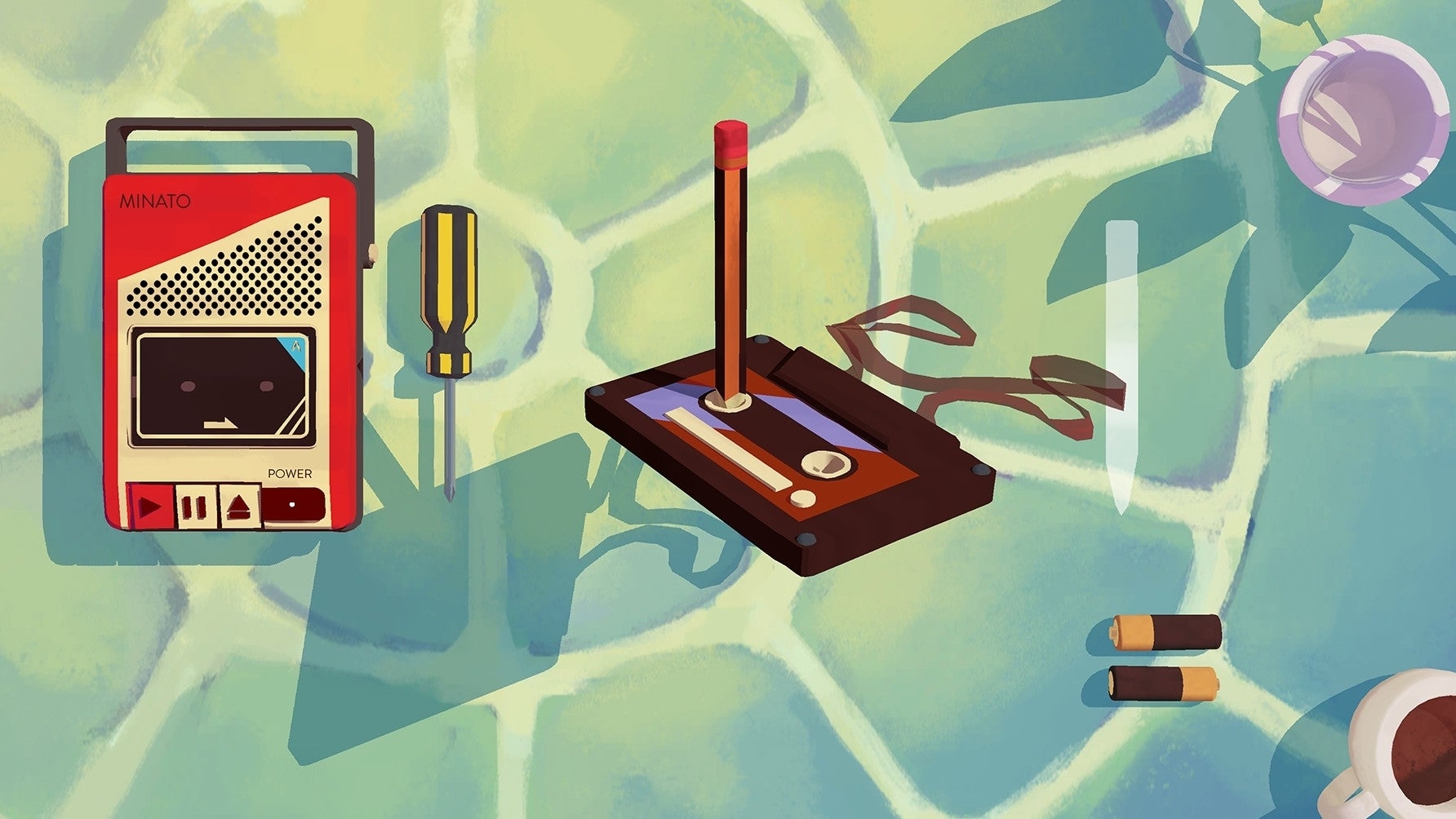 Assemble With Care, the charming 80s-themed bric-a-brac restoration game from Monument Valley developer Ustwo, has just received its first free update, introducing an expansive epilogue to cap its well-received core campaign.
Assemble With Care initially launched as an Apple Arcade exclusive late last year and then made its way to Steam in March; it's a lovely, low-key thing - part illustrated storybook, part puzzle game - that charts the adventures of Maria, a globe-trotting antique restorer, as she helps the residents of the sun-soaked town of Bellariva save their beloved possessions.
The storytelling is pleasant enough, but it's the tactile delights found in restoring an assortment of ageing keepsakes and mementos that really makes the experience shine, whether you're twirling a pencil to re-spool a cassette tape, rewiring the innards of an old gaming handheld, disassembling an old camera, repairing a watch, and more.
Those who played and enjoyed the original, and were left wanting more, are now in luck thanks to Assemble With Care's new update - the first of several planned additions to the game - which introduces a new epilogue described as the "longest and most ambitious level yet".
It combines mechanics from previous stages, alongside "new surprises", and is said to reveal the long-lasting impact Maria had in the base game. "Players will help Carmen, a cafe owner...to cheer up her big sister Helena by assembling an old espresso machine," teases Ustwo, "Carmen is determined to prepare Helena the perfect latte and bring some much-missed big city glamour to their town."
Assemble With Care's first big update is available now on Apple Arcade and Steam, and there's also 30% off the PC version - it's £4.05 down from £5.79 - if you're suitably intrigued.