Monster Hunter World - Hornetaur location and how to get Hornetaur Carapace and Hornetaur Innerwing
Where to find Hornetaurs and their useful materials Hornetaur Carapace and Hornetaur Innerwing.
The Monster Hunter World Hornetaur is one of the more useful small creatures you'll come across on your adventure.
Like other small creatures not only do they have their own armour to craft, but they are also a key component in certain other monster armours, as well as being the subject of the game's many optional hunts and investigations.
Hornetaur locations in Monster Hunter World
Hornetaurs find their home in the Rotten Vale, the game's fourth location that you'll come across as you complete Assigned quests. You won't have a need for them until you visit here, so there's no need to unlock anything further.
Hornetaurs are best found in areas 3 and 4, which are on the western side of the upper level. They are large black bugs, which will approach and attack you when you get close.
Though they can knock you back, thankfully they aren't heavy damage dealers, and will go down with a few attacks of your chosen method of attack.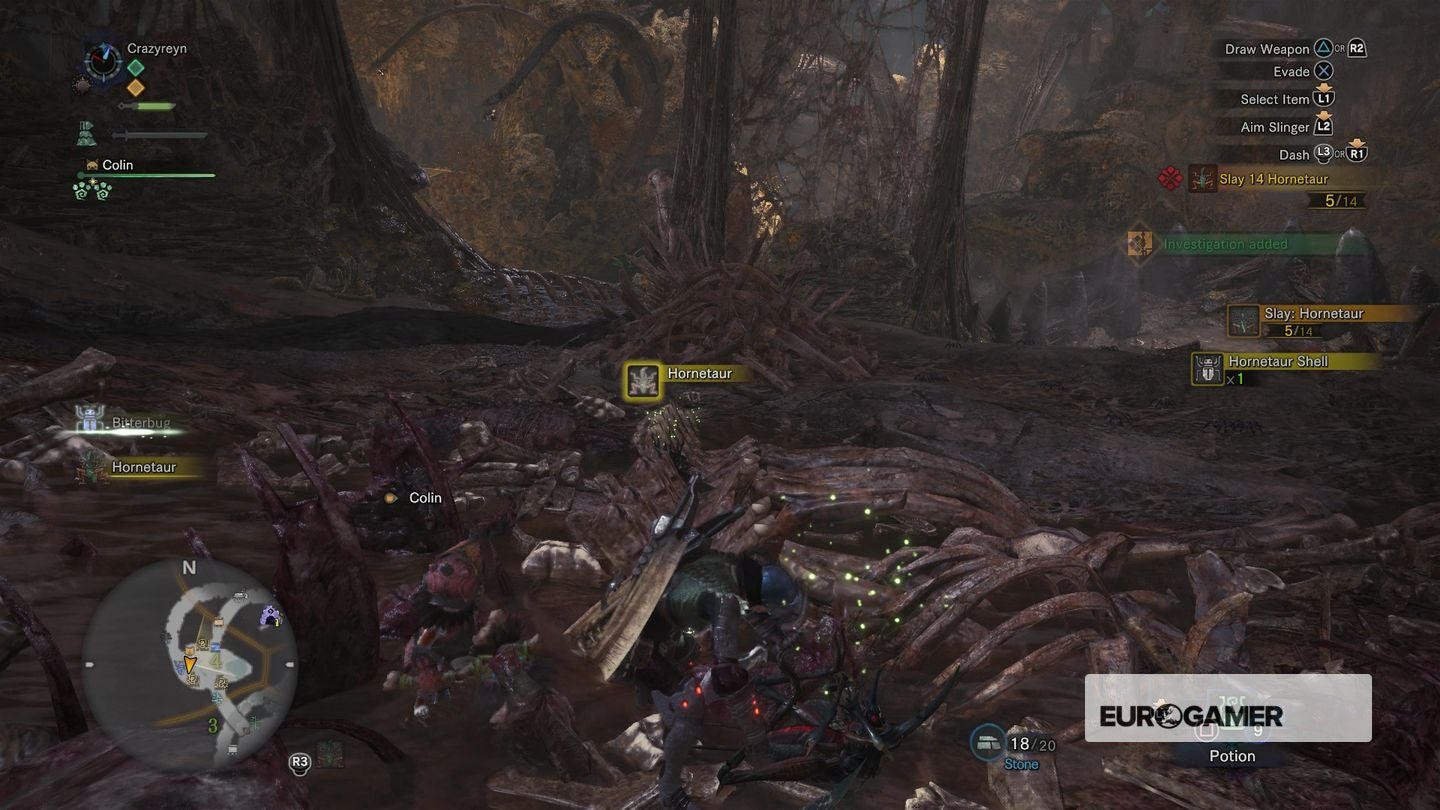 ---
Iceborne has arrived! Here's how to start Monster Hunter World Iceborne and beat the first monster, Beotodus. Once you get settled into the world, learn about Layered Armour in Monster Hunter World and the various side-quests available - including Surveyor Set missions, Boaboa quests and finding Pearlspring Macaque locations. And, when you're ready to take it on, Shara Ishvalda. If you're crafting, then learning where to find rare materials such as Purecrystal and Monster Slogbone is useful. Been away from Monster Hunter for a while and need a refresher? Our pages on weapon changes and types, how to join friends and Squads in multiplayer plus how to capture monsters and mount monsters can help.
---
Where to find Hornetaur Carapace and Hornetaur Innerwing
Depending on your weapon tree choice and which armour you are building (such as the popular Odogaron High Rank set) you may be asked to seek out two specific materials - the Hornetaur Carapace and Hornetaur Innerwing.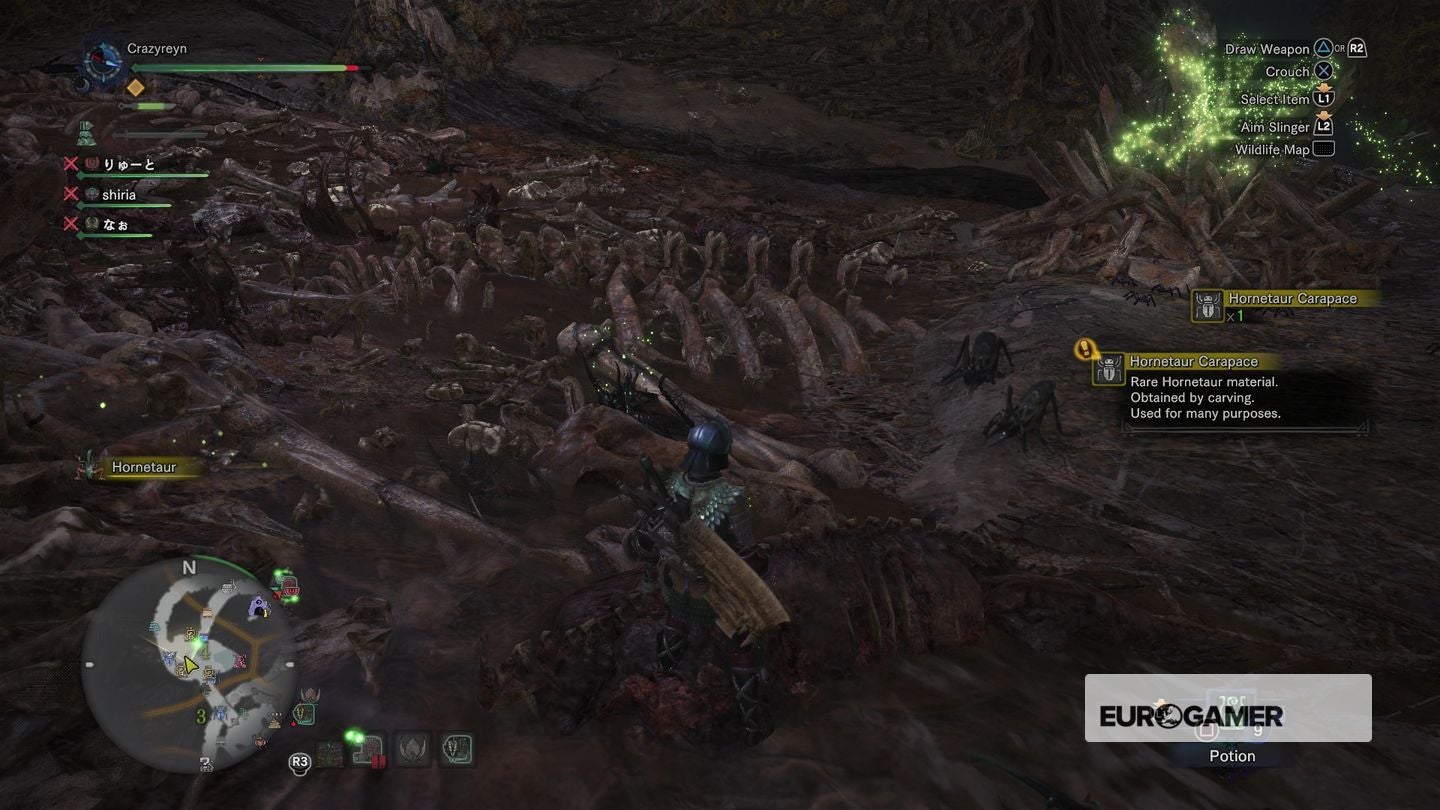 You will find these from the very same Hornetaur locations as above, except you must play in High Rank. So whether you go into the Rotten Vale on Expedition mode, or during another activity, they will give you these items upon carving.
Both seem equally as common, but since you are likely to completely destroy Hornetaurs upon defeat, it might take a couple of visits to get all the materials you need for your upgrades.