Monster Hunter World announced for PS4, Xbox One and PC
Adds HD graphics, grappling hooks and "seamless" transitions.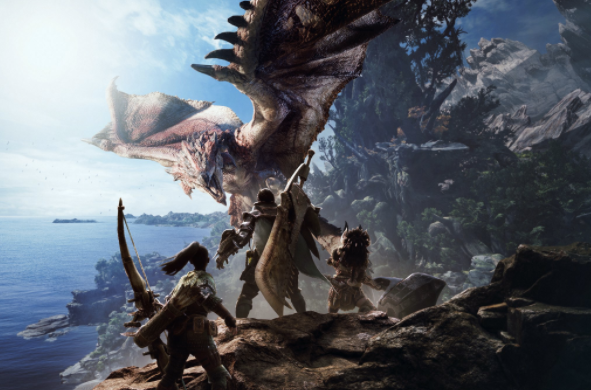 Monster Hunter will finally not look a decade old as it's getting its first contemporary HD entry with Monster Hunter World, coming to PS4 and Xbox One in early 2018. A PC version will follow.
Revealed at Sony's E3 press conference moments ago, Monster Hunter World looks a lot like the series always has, only with much, much better graphics.
Furthermore, it adds grappling hooks! It's a little unclear how they'll work (can you use them anywhere or just specific marked points?), but it looks cool regardless.
It also sounds like Monster Hunter World will ditch the separated arena structure that's been a staple of the franchise since its inception. "Monster Hunter: World delivers a seamless gameplay experience allowing players to move freely across map areas that comprise the living ecosystems and dynamically transition from day to night," Capcom teased.
Capcom also confirmed that you'll be able to play with up to three other players, region-free, in drop-in multiplayer.