Mirage: Arcane Warfare launches free weekend trial
Chivalry: Medieval Warfare successor looks like a bloody good time.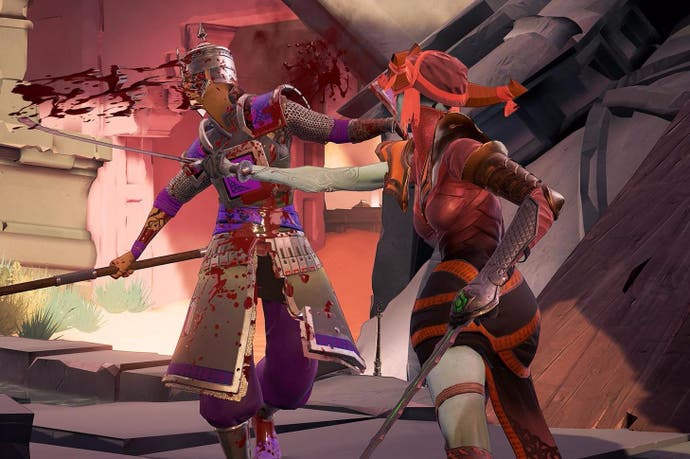 Mirage: Arcane Warfare, the new competitive fantasy FPS from the studio behind Chivalry: Medieval Warfare, is free to play this weekend on Steam.
From now through Sunday, 11th June at 9pm UK time, you'll have access to the full game.
That's pretty generous given that Mirage only launched just over two weeks ago on 23rd May.
Should you choose to keep the game, it's currently 10 per cent off at £20.69
Mirage: Arcane Warfare offers six character classes and 27 maps across various game modes ranging from Team Deathmatch, to objective-based competitions, to enclosed 3v3 combat arenas. It all looks a bit like Overwatch but with more dismemberment.
Developer Torn Banner Studios noted that Mirage will be getting a free update in July that will add new maps, gear, character abilities, localisation options and more.