Minecraft now has official Stranger Things DLC
Oh Barb.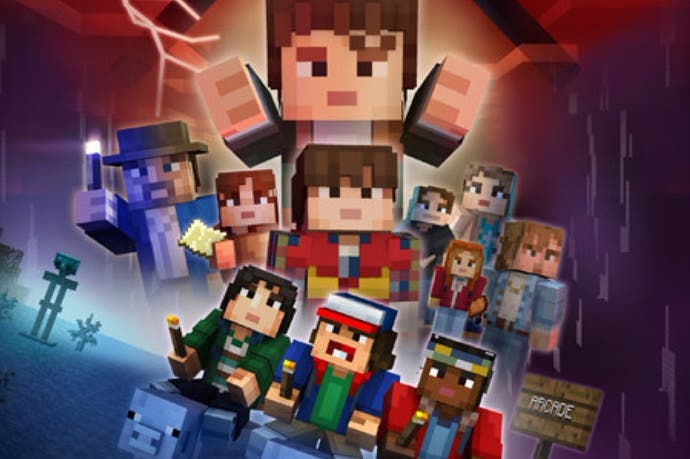 Netflix's '80s-hued fantasy phenomenon Stranger Things has, in particularly timely fashion, made its way to Minecraft in the form of a new skins pack.
The Stranger Things Skins Pack, to give it its full name, launched earlier today on Xbox, PlayStation, Switch, and PC. Its arrival coincides with the release of Stranger Things' highly anticipated second season on Netflix.
"Hold onto your long blonde wigs, kids," barked Minecraft developer Mojang as it celebrated the news, "because the whole cast is here! Break into a classified facility with Hopper, kick off some Dungeons and Dragons with Mike or heck, why not go totally telekinetic with Eleven?" There's even an announcement trailer if you fancy a game of 'Guess which beloved Stranger Things character is represented by this particular collection of squares'.
For a complete list of characters included in the pack - there are over 50 skins in total, inspired by both seasons - you can visit the official Minecraft blog. However, Mojang does warn that there may be mild Season Two spoilers in there.
Anyone whose interests lie at the centre of the Venn diagram labelled "spooky '80s nostalgia" and "block-based survival" can pick up the Stranger Things Skin Pack for £2.49.