Mighty Switch Force 2 hops onto Wii U next week in Europe
And tomorrow in North America.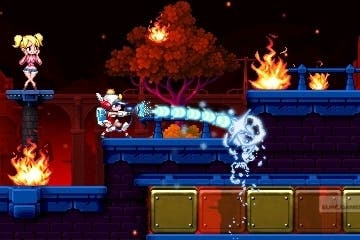 Mighty Switch Force 2's Wii U port is slated to come to the European eShop on 25th October, developer WayForward announced on Twitter.
North American players, however, can get it as early as tomorrow, where it will premiere for $5.99 (about £4), the same as the 3DS version.
Unlike the enhanced Wii U version of the first game, Mighty Switch Force! Hyper Drive Edition, this sequel will only be a straight port. "This is the same version as on Nintendo 3DS," WayForward tweeted. " So, pixel artwork retooled for 16:9 screens." On the plus side, it's cheaper than its Hyper Drive forebear.