Microsoft's Twitch rival gets new co-streaming and mobile features
And a new name: Mixer.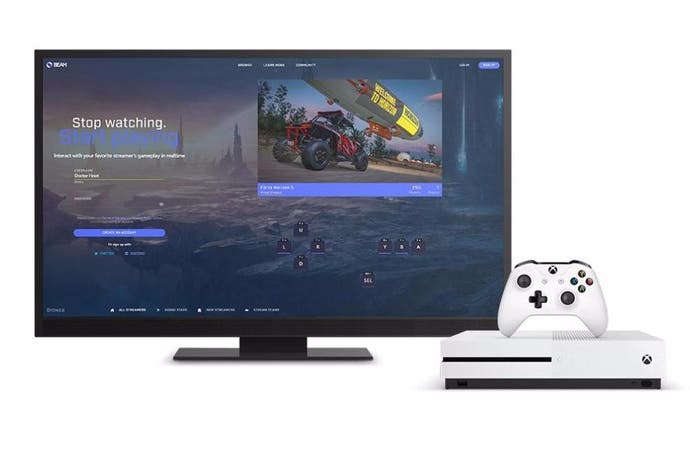 Microsoft's streaming service Beam has been re-named - it's now called Mixer.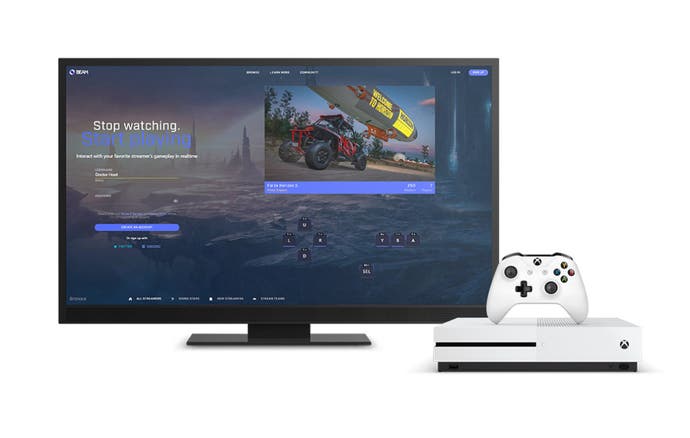 The Twitch-rival is also getting two new features: co-streaming for multiple people to broadcast on a single channel, and mobile support to stream while on the move.
"If you're playing with your friends you can bring all of those streams together on one channel page," Mixer boss Matt Salsamendi told Eurogamer in an interview.
"Your viewers can watch all those perspectives together and switch between them, too."
All of this will be baked into the Xbox One user interface just as the service is currently.
"You hit the guide button, launch the app. You'll also be able to invite someone to co-stream with you, they get a little toast notification and can join in," Salsamendi explained. "And it works across platform, so on Windows, mobile you have ways to co-steam."
Mixer's new mobile app will let users on iOS or Android stream on the service as well. Salsamendi has some interesting ideas for mobile usage:
"The idea is you could strap mobile phones to nerf guns and have a real-life battle, and see from every perspective. The idea is to continue creating diverse experiences for more diverse broadcasters," he concluded.
One developer excited by the service's potential is Telltale, which has a crowd-play feature built into its latest games such as Batman.
Using Mixer, this enables players to log-in from a phone or browser and "become an active participant controlling the story and dialogue", Telltale communications chief Job Stauffer explained.
"With latency, it's not suited for other streaming platforms," Stauffer said. Indeed, there is a disclaimer within Batman not to use other rival services when the delay they bring will cause the feature to not work as intended.
Salsamendi likened rival services' video technology to "like watching a video or live-stream, while Beam is using something more akin to video conferencing".
As for the name change, from Beam to Mixer, Salsamendi explained it was a necessary step for the service's worldwide expansion:
"Changing our name was a huge decision, and one that our entire team talked through extensively. We really believe in Mixer and our community, and we want it to grow into something that can be used and truly enjoyed worldwide. Unfortunately, that wasn't something we could do with the Beam name."