Microsoft's John Schappert
On NXE, winning in Japan and the economic crisis.
A year ago, who would have predicted that come October 2008 Xbox 360 sales would be exceeding PS3 in Japan? Or that Microsoft would be making the most headlines at the Tokyo Game Show? But that's exactly what's happened, which must be good news for John Schappert.
He's the corporate vice president of live, software and studios within Microsoft's entertainment and devices division - the boss of Xbox Live, in other words. As you'll know if you read our live text coverage, his keynote speech at TGS included some important announcements regarding the launch of the New Xbox Experience and a new Halo 3 standalone expansion pack.
Afterwards, Eurogamer and a few other journalists sat down with Schappert for a roundtable interview about 360's newfound popularity, NXE, the importance of innovation and more. Here's what he had to say.
Eurogamer The Xbox 360 has been outselling PlayStation 3 in Japan in recent weeks. Why do think that is? What's finally made that happen?
John Schappert
First and foremost, it's great content. That's the backbone of our system and what drives people to pick it up. We've got great games - Tales of Vesperia and Infinite Undiscovery are two locally-made Japanese RPGs exclusive to Xbox 360. I think that's a big driver of sales. People that own last-generation consoles are saying, 'Now there's a reason for me to upgrade.'
Secondly it's our great price point. We've got the most attractive price point of all the next-gen consoles; worldwide, we're less than USD 200. I think those two things combined have given us great success.
Roundtable One of the arguments I've heard this week is that Microsoft hasn't committed; you've put an office here, but everything has to go back via Seattle. What are your plans for making that leap - having an office here and giving it autonomy?
John Schappert
I have not heard that complaint, and I've spent a lot of time this week with our partners. I think our Japanese office has done incredible work. The success we're seeing right now is because of the great work this team has done. I'd say they do it in conjunction with our offices, and this office - just like all of our regional offices - is managed for the local market.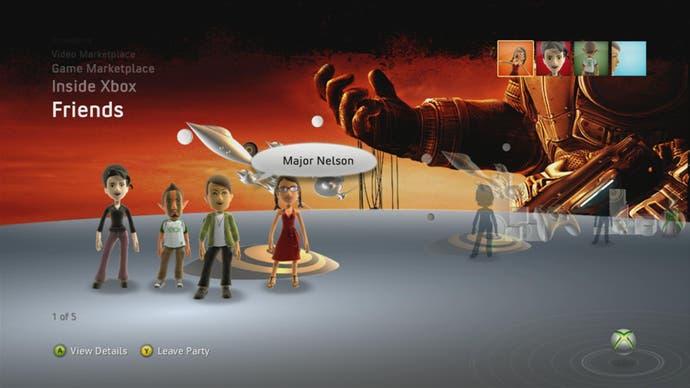 The message I've heard from many of our publishers is that they are very happy with our success in Japan. They're most excited about our success globally helping them to achieve success globally.
Roundtable Turning to Xbox Live, would you use Live in the same breath as Facebook and other social networking services?
John Schappert
I certainly think we're much closer and more akin to that than another online service that just focuses on multiplayer gaming. We see it as the largest social network in the living room. A lot of the additions we've made with the New Xbox Live Experience are around socialising with your friends, going beyond just playing games with them. You can join a party together, you can go from experience to experience together, you can share photos, watch movies...
Xbox Live really does take a console which started life as a games machine and turn it into an entertainment hub. The New Xbox Experience turns the Xbox into a socially connected place where you and your friends get to live.
Roundtable Why not just let gamers play games?
John Schappert
Because you still can. To me, social networking is about us getting together and playing games, having conversations, sharing photos, sitting on virtual couches... I think people have friends all over the world now, and Xbox 360 helps keep them connected.
The number of messages that are sent daily on Xbox Live is in the tens of millions. It's just amazing. People game together, that's how it started, but there are an awful lot of people who get home, start up their Xbox and they're not playing a game, they're chatting.
In no way are we abandoning gaming. That's the fundamental that makes all of this a possibility. But I think gamers are entertainment consumers, and want to do more than just play games and get disconnected from their party. They want to stay together and be social. The average Xbox user has friends in the double digits.