Report: Microsoft's Xbox One S All Digital will be officially revealed next week
Preorders are rumoured to open 16th April.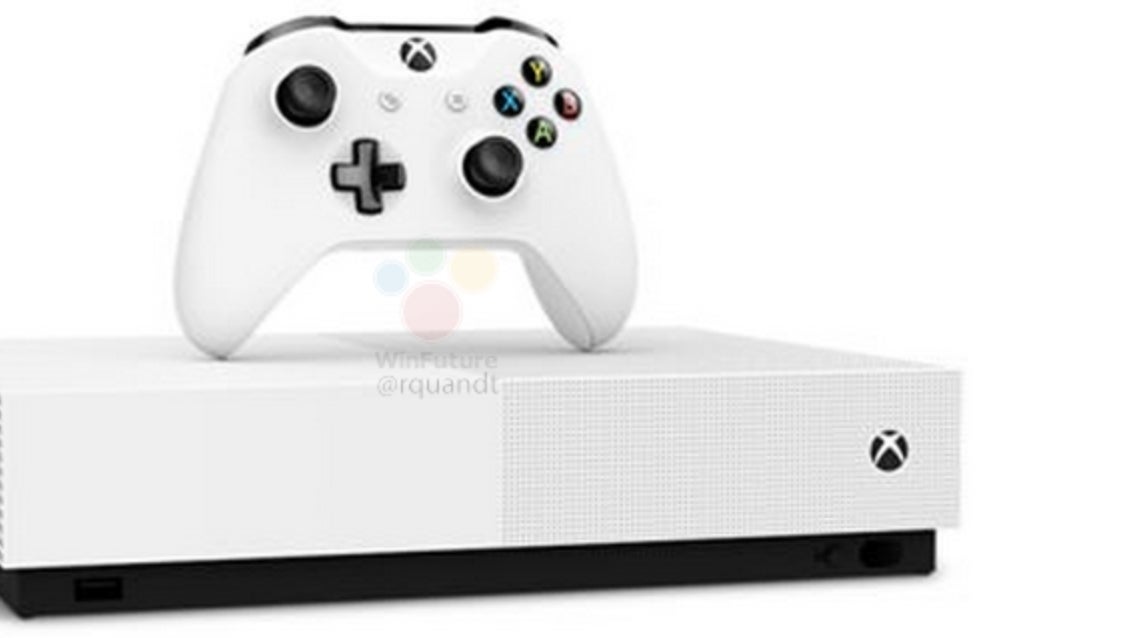 Another day, another rumour about Microsoft's discless Xbox One S and this time, we have reports of an imminent announcement.
The most recent rumour - this time originating from German site WinFuture (via Engadget) - confirms prior reports that the digital game only console will arrive on 7th May, complete with three of Microsoft's biggest games already pre-loaded: Minecraft, Forza Horizon 3, and Sea of Thieves. It also shares new images of the Xbox One S All Digital console.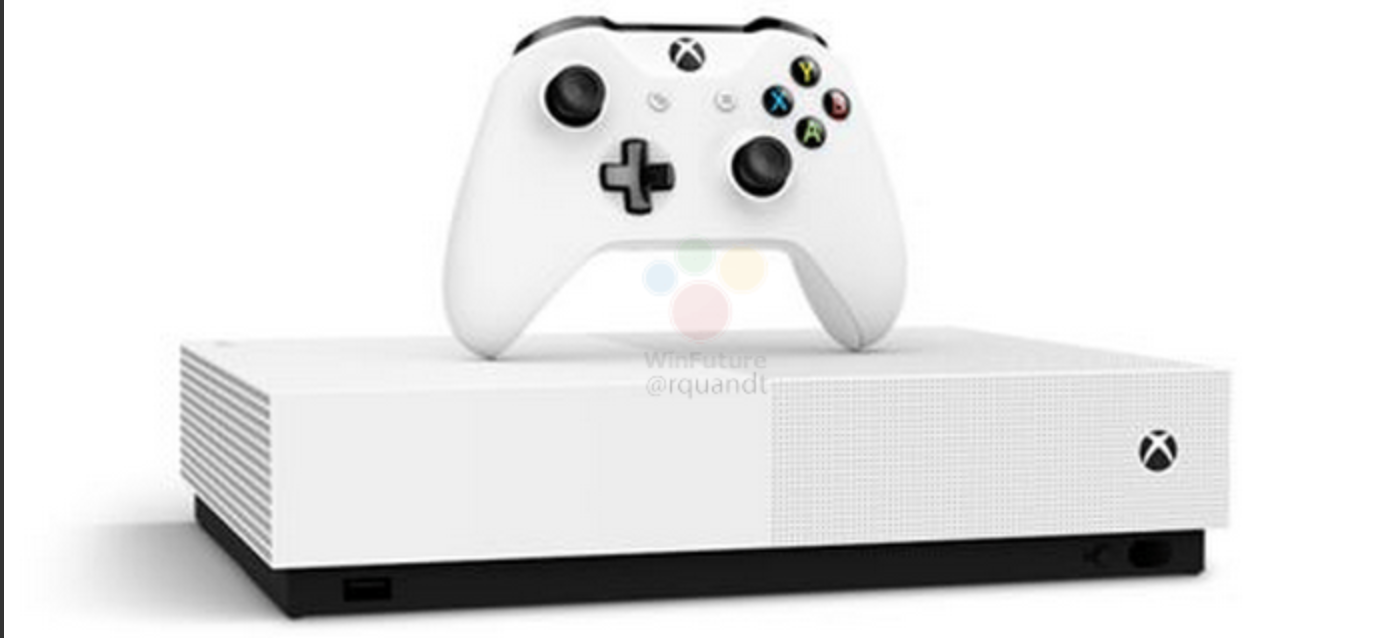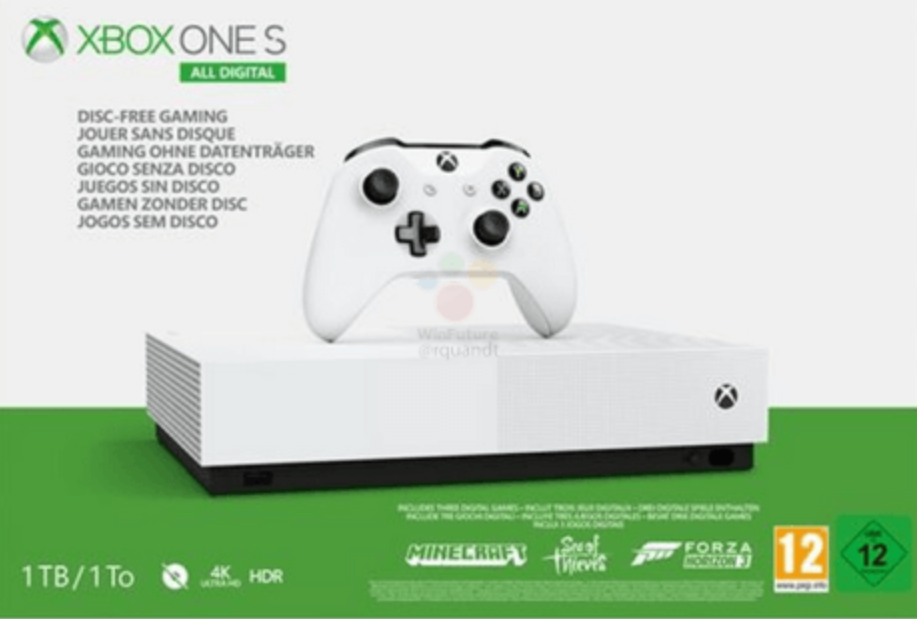 The latest report, however, purports the system will be unveiled next week - possibly on 16th April, 2019 - with a view to shipping on 7th May, as previously reported. It also confirms the system will also come with a single wireless controller, a 1TB hard-drive, and reportedly retail for €230 (roughly £200 / $260).
Digital Foundry's Richard Leadbetter gave his own thoughts on a potential disc-less version of Xbox One a little while back, noting that while it "may not appeal much to the core gamer... [he] see[s] it as a perfect companion for Microsoft's value-laden, digital-based Game Pass service. In short, just like Game Pass, it's a new offering designed to address a different, potentially wider audience".