Microsoft wants you to join its super-secret Alpha Skip-Ahead Xbox preview ring
"This ring's builds may not come to general availability for quite some time."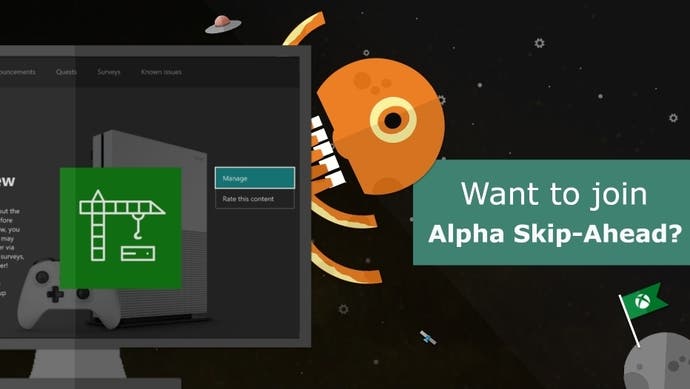 Microsoft is looking for more volunteers to join its early testing ring, Alpha Skip-Ahead.
"We're looking for Xbox Insiders interested in joining our Alpha Skip-Ahead ring!" Microsoft said in a post (thanks, Engadget). "The Alpha Skip-Ahead ring currently has the latest 2004 OS build (2004.190918-1920), which is one of the next major releases expected to come to Xbox One. Typically, this ring's builds may not come to GA (general availability) for quite some time, and they can contain different features from other preview rings.
"This ring serves as a building block for changes for Xbox One that have a larger impact on the functionality and stability of the system, overall."
Also sharing the request on its subreddit, Microsoft explained the criteria to join the network used to be "closely guarded criteria for enrollment selection", but is now asking for volunteers.
Interested? You'd better hurry, then. Applications will close at midnight PT (8am tomorrow morning here in the UK) tonight. To apply, hold the power button down until the power menu appears, select "Report a Problem" and then "Add New Problem", and then locate the new sub-category tile named Future Build - "We've made the location of "Future Build" a bit of a scavenger hunt - it's there, promise!" - and select the tile and let Microsoft know why you're interested in being in Alpha Skip-Ahead.
"Remember, we read every piece of feedback. Please be kind!", Microsoft adds. Successful candidates should hear back next week formally inviting them to join up.