Microsoft plans Xbox Live for Nintendo Switch, mobile
Now that's an achievement.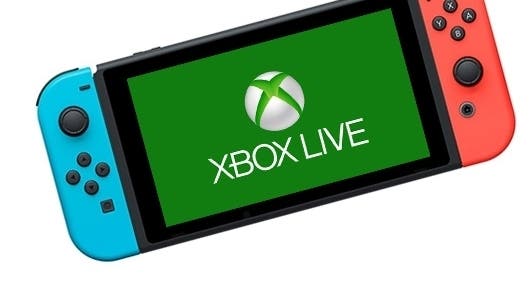 Microsoft is readying a new level of Xbox Live support for Nintendo Switch, iOS and Android devices.
The Windows maker teased the reveal, due next month at GDC 2019, via the industry event's own conference schedule (thanks, Windows Central).
The move will see Microsoft integrate Xbox Live achievements, friends, clubs and game history into non-Xbox and Windows PC platforms for the first time.
"Xbox Live is about to get MUCH bigger," Microsoft's description reads. "Xbox Live is expanding from 400m gaming devices and a reach to over 68m active players to over 2bn devices with the release of our new cross-platform XDK.
"Get a first look at the SDK to enable game developers to connect players between iOS, Android, and Switch in addition to Xbox and any game in the Microsoft Store on Windows PCs."
You can already sign-in to your Xbox Live profile on Nintendo Switch and mobile platforms within certain Microsoft games (the cross-platform Minecraft being the most obvious example).
This deeper integration goes way beyond that, though - to tie non-Microsoft games on non-Microsoft platforms into Xbox Live as well. So, for example, if you're playing Warframe on Nintendo Switch, you could earn Xbox achievements. Or if you're playing Fortnite on mobile, you could browse your Xbox friend list to find people to play with.
(Sony's refusal to allow Xbox Live sign-ins within Minecraft - and therefore support for the game's cross-platform version - means it's unsurprising there's no sign of PlayStation here.)
It's a hugely ambitious play from Microsoft - and it all remains to be seen how it will work. Perhaps the mobile version will work via the Xbox app, updated to function like GameCentre on iOS which tracks when you begin playing games?
GDC 2019 runs 18th-22nd March. We'll be there.