Microsoft patent submission reveals haptic Braille accessory for Xbox controllers
Designed for visually impaired and blind players.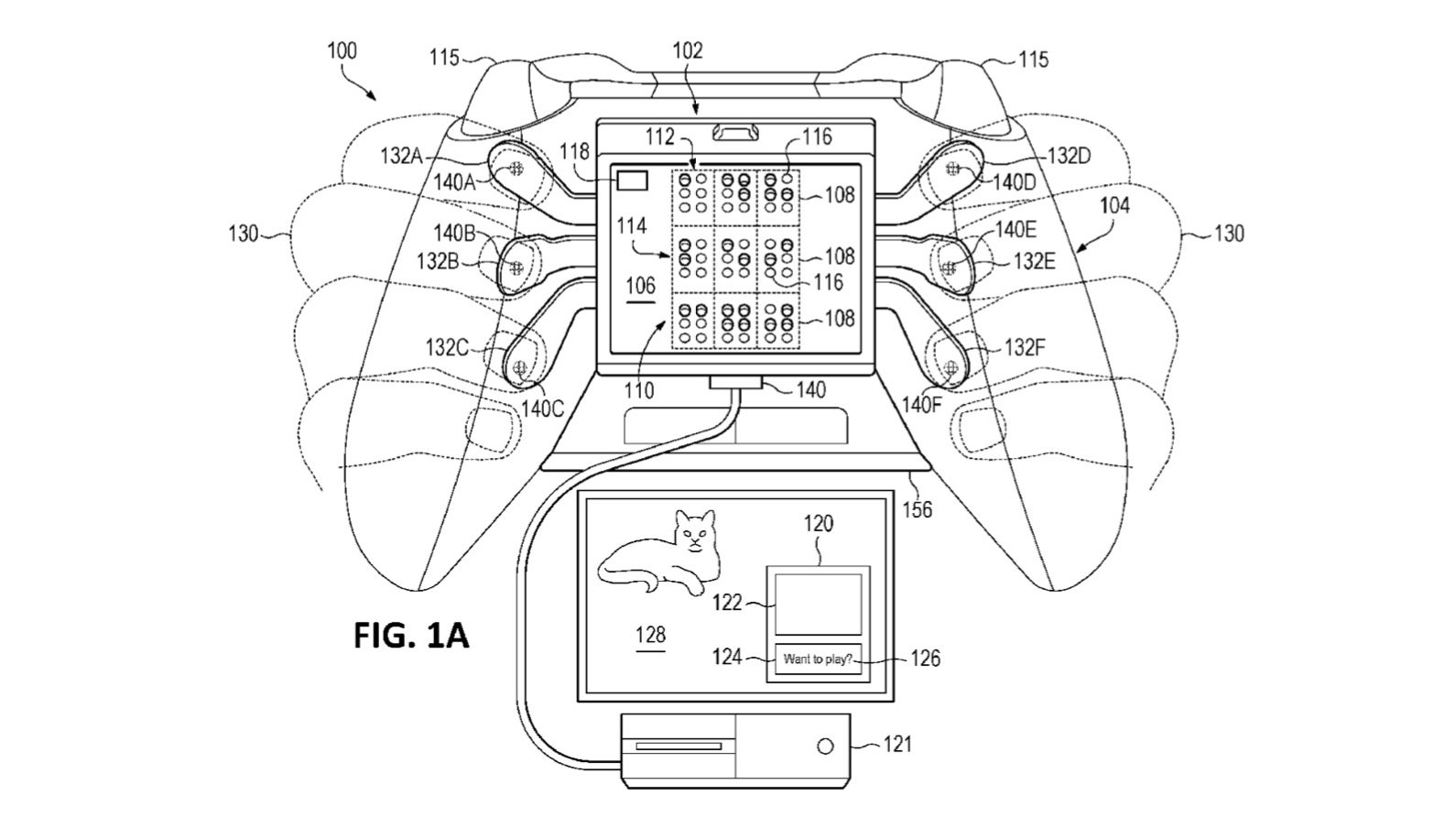 Following on from the release of Microsoft's celebrated Xbox Adaptive Controller, created for gamers with limited mobility, a new accessibility focussed patent submission has been discovered from the company - this one showcasing an Xbox controller with haptic Braille support, specifically designed to assist visually impaired and blind players.
"Although the gaming industry has made some progress towards improving a game's general accessibility," writes Microsoft in its patent submission (as spotted by LetsGoDigital), "a need remains for improved game controllers and accessories that address the very specialised manner in which visually impaired or blind users interact with video games".
To that end, Microsoft's patent covers a controller (similar to that of the Xbox One) featuring "various adaptations that provide alternative input and outputs to facilitate game play by sight-impaired or blind users, as well as other users knowledgeable of Braille."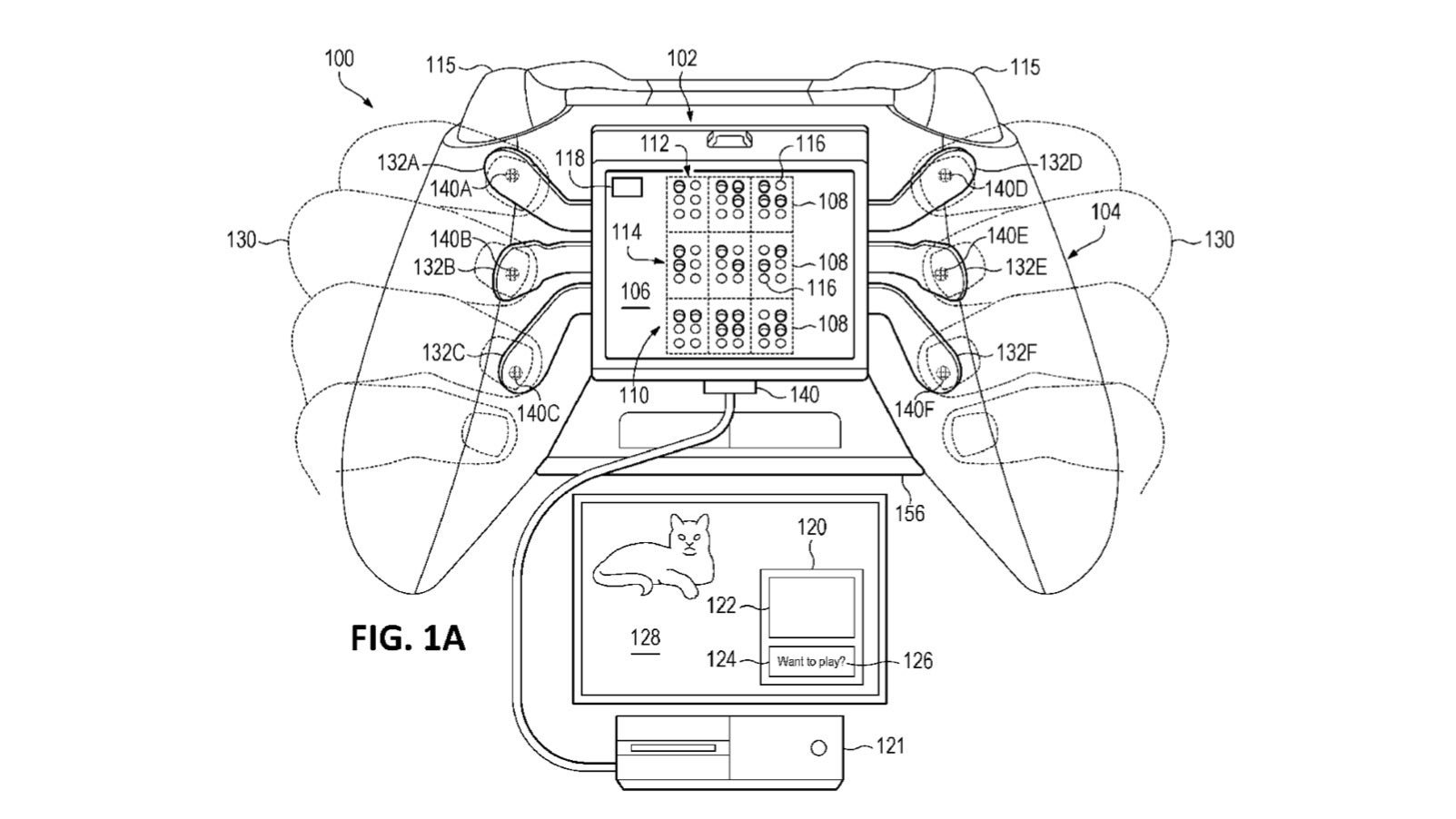 The most striking of these "adaptations" comes in the form of a haptic feedback Braille attachment, consisting of six paddles and a display. This clips to the rear of controller, so that a user can interact with it while their hands are positioned in the standard grip position.
The paddles are designed to "enable encoding Braille characters", whether that be to control a game, enter text in a chat window, or to "take any other action desired". The Braille display element, meanwhile, could be used to output specific game data, with users able to "tactually detect [moving, extruding, or otherwise detectable] pins or dots" while holding the controller. According to the patent, this output could be a Braille representation of any game text or game audio, delivered in chunks so that a user can work through it at their own pace.
Microsoft also proposes situations where both paddles and display might be used in tandem to receive different types of data. "General game information, or fast moving information such as general chat data, may be presented to the Braille display," it writes, "while information or activity specifically relating to the user, such as messages directed to the user...certain game activity or sounds or other game play" is relayed to the paddles.
There's a whole lot more information about the controller's potential technical workings and more detailed descriptions of its functionality in the full patent submission.
Of course, there's no guarantee that this particular design, or the Braille-based concept in general, will ever make it off the page and into production. But with Microsoft having already demonstrated its commitment to accessibility through the extremely well-received Xbox Adaptive Controller, it's gratifying to learn that the company isn't resting on its laurels, and is giving serious thought to ways in which gaming to can be opened up still further.