Microsoft orders website remove leaked Xbox 720 document
Claims ownership of "IEB Roadmap".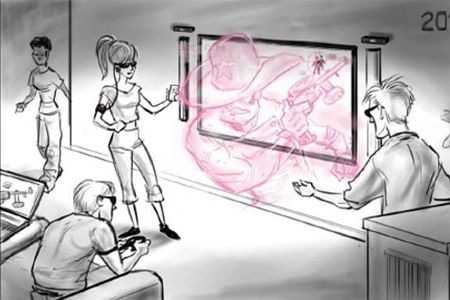 Microsoft has ordered a website to remove the leaked Xbox 720 document - adding credibility to it in the process.
In a takedown notice sent to Czech Republic technology site Ihned.cz (via The Verge), Microsoft claimed ownership of the document, which it called "IEB Roadmap". IEB stands for Interactive Entertainment Business, the Microsoft division responsible for Xbox.
Our Czech Republic cousins at Eurogamer.cz (good luck tonight!) told us the report is accurate. On Monday, Ihned.cz, described as a "well-respected site created by the business newspaper Hospodarske noviny, received the warning from Microsoft after running a story on the leak.
This latest takedown notice comes after law firm Covington & Birling LLP asked Scribd, from which the leak first emerged, to remove it from its servers. C&B lists Microsoft as one of its clients.
The 56-page-long document, dated August 2010, presciently mentioned Xbox SmartGlass, as well as Blu-ray support, 3D glasses, a focus on cloud-based gaming and a newly-improved Kinect system.
This week Microsoft responded to the leak, issuing Eurogamer the following statement:
"We understand there is great interest and anticipation for what comes next for Xbox and we are lucky to have customers who are so passionate about the platform.
"Today, there has never been a better time to own an Xbox 360 console. We have found new ways to extend the console lifecycle by introducing controller-free experiences with Kinect and we've re-invented the console with a new dashboard and new entertainment content partnerships.
"We are continually thinking about the future of the platform and when we have something to share, we will."